Állás részletei
INACTIVE AD:
The employer is not currently actively recruiting for this position, but you can apply for the ad.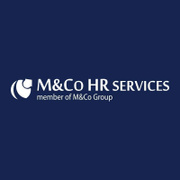 Software Engineer in Test
Karrier szint
Kezdő (0-2 év)
Foglalkoztatási típus
Teljes munkaidő
Az állás betöltéséhez relokáció szükséges
Igen
We are looking for a Software Engineer in Test with automation experience and a strong passion for problem solving to join our team in Tirgu-Mures.
What you'll do:
Work as part of THE testing team with a focus on test automation;
Work with developers to write acceptance & integration testsDefine QA metrics and reports that will be used to determine & communicate testing results;
Document and raise defects in a clear and concise way;
Contribute to small development tasks on our platform;
Collaborate with the product owner to assist executing UAT & manual test plans;
What you bring:
BS or MS degree in Computer Science or a related technical field3+ years' experience in test automation or software development;
Experience designing & executing automation test plans;
Experience programming in JavaScript (preferably), or JavaExperience with test automation tools like Selenium or SerenityFamiliarity with REST Web Services;
Experience testing in a microservices architecture;
Experience with version control systems (ideally Git);
Ability to contribute productively to a fast-paced development team.
What we offer:
Challenging work at an innovative, international company that uses cutting-edge tech and Apple equipment;
Global work experience in an agile environment;
Competitive salary with flexible compensation plan and relocation packages;
Private medical insurance;
Work time flexibility:21 working days of vacation + public holidays;
Amazing office in Tirgu-Mures city center;
Parking space provided if needed;
Team building events, learning labs and extravagant corporate events;
Ongoing professional development provided by the company in the form of training & conferences;
Office perks including gaming consoles, books, fully-stocked kitchen with coffee, organic fruit, ice-cream, etc
Vă informăm că datele dumneavoastră vor fi prelucrate de către M&Co HRServices în scopul recrutării de personal, având ca scop angajareacandidaților care să corespundă abilităților profesionale de păstrare al acestora este de 30 de ți să vă retrageți consimțământul prin transmiterea unui e-mail laadresa companiei oricând. Vă menționăm, că doar candidații selectați vor fi contactați. Mulțumim pentru înțelegere.