Állás részletei
INACTIVE AD:
The employer is not currently actively recruiting for this position, but you can apply for the ad.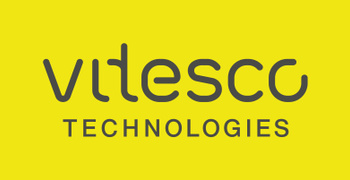 Software Developer for Life Cycle Engineering
Karrier szint
Középfok (2-5 év)
Foglalkoztatási típus
Teljes munkaidő
Employment type: Permanent
Experience level: 2 - 3 years
Description
We are looking for a Software Engineer within Vitesco Technologies, Technology & Innovation with a focus on interface and database design and programming for the automation of Life Cycle Assessments (LCA).
Job responsibilities:
Cross-business unit coordination of the measures;

Central contact for the topic;

Analysis, presentation and derivation of potentials in this area;

Analysis of already performed LCAs, deriving lessons learned and their implementation in the tool landscape;

Support in the creation of a PMT (process, methodology, tooling) landscape for Life Cycle Engineering;

Tracking and monitoring of technology, business and politics in this area and report to management, including tool lobbying at the VDA and the EU Commission;

Driving tool-supported improvement of the environmental performance of products in all business units via workshops;

Participation in innovation workshops in other business units;

Creation of presentations for internal and external customers;
Scope:
The work area includes the consideration of the entire Vitesco tool landscape;

Complex and overarching elaboration of topics, complex and overarching collaboration with business units;

International cooperation with all business units and their functions (R&D, PUR, SAL, BD, KAM, IT);

Independent action with freedom to make decisions;

Comprehensive programming knowledge (JAVA, C ++, HTML, PHP, VB, VBA, SQL);

Comprehensive automotive knowledge;

Overview of all Vitesco areas and products;

Very good overview and detailed knowledge of technically complex systems and relationships;

Network building and maintenance;
Job requirements:
Several years of professional experience in the automotive environment and in software development;

Completed degree in computer science, engineering or comparable courses;

Confident handling of the MS Office programs;

Good written and spoken English, German would be desirable;

Intercultural Competence;

Excellent communication skills;

Working independently and taking initiative;

High assertiveness, with strong analytical competence and good communication of complex topics;

Ability in the sense of an integrative cooperation for the benefit of Vitesco as a whole (no "departmental thinking");

Ability to inspire and simply present the benefits of complex issues;

Knowledge of GABI software, SOFI software and LCA would be desirable;
What we offer:
Integration Program in a professional & dynamic team;

Travel Opportunities - we know that you are missing this, so, from time to time if is necessary we offer you the possibility to come to the office;

We know that sports and reading books help us in our development, so, these are part also from our benefits;

Salary?! Of course we'll pay you for your work… food isn't for free…;

…and because money isn't everything you will find funny and supportive colleagues;
Relocation Package for non-Timisoara residents.