Állás részletei
INACTIVE AD:
The employer is not currently actively recruiting for this position, but you can apply for the ad.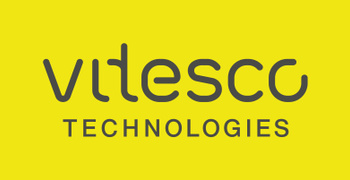 Software Developer for Basic Software Platform
Karrier szint
Középfok (2-5 év)
Foglalkoztatási típus
Projekt
Employment type: Temporary
Experience level: 2 - 3 years
Description
Are you experimenting with microcontrollers for fun and Embedded C is your second language?
Do terms like "Over the Air Reprogramming", "Hardware Security Module" or "Real Time Operating Systems" sound appealing to you?
We are looking for talented and motivated software developers to join our team and we think you might be the perfect fit!
Who are we?
Vitesco Technologies is more than just a brand. It is a statement.
We lead the way to electrification and electromobility with full commitment and a clear goal.
With smart system solutions and components for electric, hybrid and internal combustion drivetrains, Vitesco Technologies makes mobility clean, efficient and affordable.
The product range includes electrified drivetrain systems for classic, hybrid and full electric engines, electronic control units, and exhaust-gas aftertreatment solutions for known OEMs such as: BMW, Daimler, Renault, Ford, Nissan.
We think ahead and we combine decades of technological experience, curiosity, innovative power and highest levels of quality standards with the courage to shape new paths.
Enough about us, let's talk about you!
While working with us you will:
• Analyze and understand customer requirements
• Design, code and debug on the target microcontroller
• Integrate modules using a source control tool and fix integration problems
• Interact with the latest automotive technologies and products that haven't been released on the market yet
• Develop your technical skills
• Work in international teams together with colleagues from all around the world
A mentor will guide you step by step so you will know everything about our products, tools, processes and organization.
Technical playground:
• University Degree in a relevant field (Computer Science, Electronics and Telecommunication, Informatics etc.)
• Embedded C programming skills
• Microcontroller knowledge
• Fluency in English
• Skills: problem solving, result orientation, communication skills, ability to analyze and organize, team mindset
Bonus points:
• Experience in the automotive industry is a plus
• AutoSAR Architecture know-how is a plus
• Java Coding is a plus
What do we offer:
• Integration program in a professional and dynamic team
• Attractive salaries & benefits
• Professional development opportunities
• Health & Wellness
• Stability
• International work environment and travelling opportunities
• Relocation package for non-Iasi residents
Not yet convinced ? Get in touch with us and let's meet !