Állás részletei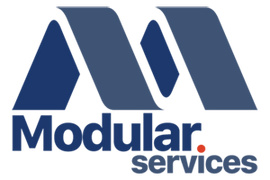 Bár az álláhirdetés inaktív, önéletrajzodat elküldheted a munkaadónak
Karrier szint
Kezdő (0-2 év)
Foglalkoztatási típus
Teljes munkaidő
Nyelvismeret
Angol
- Haladó
* minden nyelv kötelező
Role Purpose:
The role will primarily be that of an ETL developer using BizTalk to produce and support ETL solutions needed by the firm. The finance system Elite 3E from Thomson Reuters will be the primary source and consumer of the integrations. Other methods may benefit from similar solutions, and the goal is to automate each from end to end.

Position Expectations
• Prioritize the integrations work in agreement with the Lead Data Architect and then, working with other stakeholders, design, build, test, implement and support the solutions,
• Produce technical documentation and notifications for changes to production systems or fixes to production problems,
• The role will be responsible for assessing the impact on processes and systems across the organization and factor this into the solution design,
• The following tools/technologies will be used: Microsoft BizTalk Server, Microsoft SQL Server and C#.

Qualifications & Experience
• While a degree level qualification relevant to the role may be advantageous practical experience is more valuable.

Personal Characteristics
• Ability to work with key stakeholders across all areas of the business,
• Able to use initiative, but also work well within a team,
• Excellent communication skills – both written and verbal requiring fluency in English,
• Good analytical skills and solution-oriented thinking,
• Shows flexibility in approach,
• Is enthusiastic about the role and keen to contribute to the team,
• Works to given timeframes and anticipates likely workflows,
• Consistently produces accurate work,
• A passion for data quality and consistency,
• Self-motivated, proactive and ability to prioritize and manage own workload,
• Excellent and responsible approach to customer service,
• Exceptional attention to detail,
• Willing to do routine tasks,
• Responsible for managing own development and willing to learn.

Previous Experience
• Microsoft Visual Studio, and the development of .NET solutions,
• Programming with the .NET Framework,
• Extensible Markup Language (XML),
• Extensible Stylesheet Language Transformations (XSLT),
• XML Schema Definition Language (XSD),
• SOAP, REST, SFTP,
• Web Service use and development,
• SQL Server T-SQL,
• Database design and architecture,
• ETL,
• BizTalk would be an advantage, but training can be provided.

Equal Opportunities
At Modular Services, we value and respect each individual's ideas and contributions and provide the freedom to grow personally and professionally. We value our people above all else, and we strive to create an environment that celebrates wellbeing, diversity and inclusion. So join us for the chance to make a difference truly!