Állás részletei
INACTIVE AD:
The employer is not currently actively recruiting for this position, but you can apply for the ad.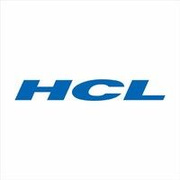 Service Delivery Coordinator with Spanish
Karrier szint
Középfok (2-5 év)
Foglalkoztatási típus
Teljes munkaidő
Nyelvismeret
Angol
- Középszint
, Spanyol
- Középszint
* minden nyelv kötelező
Are you ready for a change in your professional career? Why don't you come & meet us?
We are looking for a skilled, proactive and self-motivated individual to come and join us!
Ideal candidate
• Excellent communication skills
• Excellent organizational skills
• Problem solving skills
• Project Management training (basic)
• Good knowledge of Microsoft Office Products
• Proven track record in the delivery of high quality customer service
• Fluent in Spanish
• Good English skills
Purpose of the Role:
The Service Delivery Coordinator is responsible for coordinating the steady state service delivery to multiple client accounts promoting the continuous improvement of productivity, service quality and customer satisfaction.

The Service Delivery Coordinator is focused on:
• Delivering service that meets SLA and delights the customer
• Developing strong internal and external relationships
• Achieving productivity improvements and cost control
• Assisting the Service Delivery Manager in the transforming and growing the business

Key Role Tasks and Activities:
• Act as a customer and internal point of contact for assigned contracts
• Responsible for the effective co-ordination of external / internal queries / escalations
• Support of asset management database to agreed data quality levels
• Responsible for co-ordinating end to end MACD Move Add Change Delete
◦ Liaise between customer and Client' Supply Chain and logistics teams.
• Maintain Process and Procedure manual
• Service Improvement Planning including Root Cause Analysis
• Co-Ordinate and gather Financial data for monthly billing reconciliation
• Contribute to the P&L performance through cost control and innovation
• Provide necessary support for contract change management
• Maintain customer relationships
• Other duties as required.