Állás részletei
INACTIVE AD:
The employer is not currently actively recruiting for this position, but you can apply for the ad.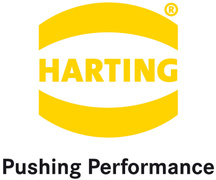 Karrier szint
Szenior (5-10 év)
Foglalkoztatási típus
Teljes munkaidő
Nyelvismeret
Angol
- Haladó
, Német
- Középszint
Job brief
We are looking for a Senior Web Developer to build and maintain functional web pages and applications.
Senior Web Developer responsibilities refining website specifications and resolving technical issues. To be successful in this role, you should have extensive experience building web pages from scratch and in-depth knowledge of at least one of the following programming languages: Javascript and PHP.
Ultimately, you will ensure our web pages are up and running and cover both internal and customer needs.
Responsibilities
Identify user and system requirements for new websites and applications
Prioritize software development projects, set timelines and assign tasks to team members
Create wireframes to decide on layout
Write or review code for various applications
Run functionality testings and debug code

Ensure our software documentation is up-to-date

Requirements
Work experience as a Senior Web Developer
Expertise in at least one programming language, preferably Javascript and PHP
Experience in Laravel framework, Vue, Vue router and Vuex
Solid knowledge of HTML/CSS
Experience with mockup and UI prototyping tools
Understanding of security practices
Familiarity with network diagnostics tools
BSc/MSc in Computer Science or relevant field