Állás részletei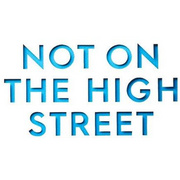 Senior Software Engineer - Android
Karrier szint
Középfok (2-5 év), Szenior (5-10 év)
Foglalkoztatási típus
Teljes munkaidő
Távmunka
(otthonról végezhető tevékenység)
Nyelvismeret
Angol
- Haladó
* minden nyelv kötelező
We are notonthehighstreet.
We are a UK-based online marketplace who offer a platform for ~5000 small creative businesses (our Partners) to sell their products through our site.
We're a Product and Data led, tech-enabled business at heart, and over the last couple of years, we've embarked on an ambitious new phase of development to advance our technology, including platform re-architecture to serverless microservices, rewriting the front-end and introducing new big data & machine learning platforms.
Where we're at…
We are building a new modern microservices architecture-based platform, using cutting edge technologies and different languages - React, Next JS, GraphQL, AWS ECS, Lambdas, Java, Swift for iOS, and Kotlin for Android to name a few.
But there's still lots to do. With a focus on learning, development, best practices, agile ways of working and team autonomy, we're looking to grow our strong internal tech team even further. Which is where you come in…
What we need
As a Senior Android Engineer, you'll join our established Native Apps team building first-class native mobile experiences for our customers. You will collaborate with a team of talented Android and iOS engineers, product designers, analytics engineers and product and delivery managers who will work closely together to support our native apps. You will play a key role in driving best practices, sharing ideas, and further improving our app architecture, CI and processes so that we're always moving forward.
Some of the things you'll be doing
Working and collaborating with a small empowered cross-functional team comprising of Product Manager, Agile Delivery Manager, Product Designer, Analytics Engineer and iOS and Android Engineers to deliver business value

Making a significant contribution to defining, maintaining and improving our app architecture and best practices

Writing, testing and maintaining quality testable code - primarily with Kotlin

Providing support for other team members through code review, pairing and mentoring

Empowering the team by sharing learnings and new ideas

Be part of our success and make a difference
Some key skills + experience you'll need
Current proven experience as a Android engineer

Solid experience in developing with Kotlin, Android frameworks and Jetpack libraries

Knowledge of Android Design Guidelines and Material Design

Able to communicate complex technical issues and requirements in clear language to various audiences

A passion for best practices and writing quality testable code and documentation

Experience in testing methodologies, unit testing, functional testing, BDD, TDD

Experience in FRP using RxJava and Coroutines

Good understanding of memory management and concurrency

Proficiency in using debugging tools to help solve complex problems

Strong ability to problem solve is essential

Solid understanding of MVP and MVVM design patterns

Experience with using SCM specifically Git

Experience in consuming RESTful APIs and working with JSON
...and some brownie points!
Experience of working in an Agile/eCommerce environment

A good knowledges of accessibility practices

Experience in working with Jetpack Compose

A keen interest in app architectures

Experience of using GraphQL APIs

Knowledge or experience of Swift/Apple frameworks
Our perks
20 days holiday – to make sure you are well rested and ready to give your absolute best, we offer 20 days holiday a year (excluding national holidays) Plus, there is the option to buy an additional 5 days holiday each year too. And, to top it off we also give an extra day holiday for every 2 years of service!

Private pension plan

Private healthcare – keeping you in the best possible health is top of our list, that's why we offer private medical insurance

Monetary contribution towards your work from home setup

Access to thousands of online courses and time back to focus on personal development (one morning a week)

NOTHS discount – if you are anything like us, you'll have an ever-growing wish list from the site. We give everyone that works here 20% off anything from the site (yes, that includes stuff that's on sale!)

Birthday gifts – it wouldn't be a birthday without presents. When your big day arrives, you will get a gift voucher straight to your inbox! Happy shopping!

Remote Partner events – get involved with our amazing vendors (Partners) through events like Tag Talks and Partner Stories
Diversity and Inclusion
Everyone's welcome at notonthehighstreet – whoever they are, wherever their background.
As part of your application you'll be asked to complete a demographic survey to help us learn more about who wants to work with us. It's completely optional (but really appreciated) and it's 100% anonymous. We'll only use the information to help us figure out how to make our team even more inclusive and attract more brilliant people to join us, with the help of our cross-team Diversity Champions to drive progress.
Apply to join #teamnoths
We'd love to hear more about you, your experience and why you'd like to join our team.
Our recruitment and induction processes are fully remote, taking advantage of the wonders of modern-day technology. If you are successful in your initial application we'll explain more about next steps, as this can vary slightly from role to role. Good luck!