Állás részletei
INACTIVE AD:
The employer is not currently actively recruiting for this position, but you can apply for the ad.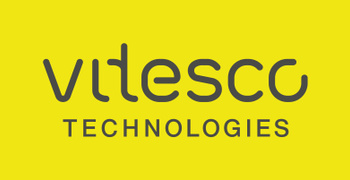 Karrier szint
Középfok (2-5 év)
Foglalkoztatási típus
Teljes munkaidő
Employment type: Permanent
Experience level: 4 - 5 years
Description
Job Description :

Vitesco Engineering provides solutions for different types of automotive products in the electrification area such as hybrid/full-electris vehicles of the future. 
Our Software team is working in an international level context and interfaces with hardware and mechanical design project teams, focusing on broader scope than solely programming science.

As a Software Developer in our team you will focus on: 
     Execute complete embedded software development lifecycle with the goal to create  scalable and optimized software systems; 
     Follow company standards and the software development process including global trends in automotive (ISO26262 safety, SPICE);
     Software development for 32-bit microcontrollers (single and multi-core) in ANSI C ;
     Adjustment of requirements with the customer ;
     Development of software concepts and specifications, perform software design and implement software modules; 
     Specification, execution and documentation of software tests ;
     Integrate and validate generic designs, asses third party software;
     Error analysis, support software quality assurance. 
A mentor will support you to stepwise take over own responsibility after an initial training phase which will familiarize you with our products, tools, processes and organization. 
Job Requirements :
     Bachelor's Degree in Electrical, Control or Computer Engineering programming language ANSI C
     Communication and team dynamics skills
     Attention to detail, strong documentation writing skills
     Knowledge in the area of embedded system design with preemptive, multitasking real-time operating systems
     Adequate knowledge of reading electric schematics and data sheets for components
     Willingness to support abroad delegation assignments 
     English language