Állás részletei
INACTIVE AD:
The employer is not currently actively recruiting for this position, but you can apply for the ad.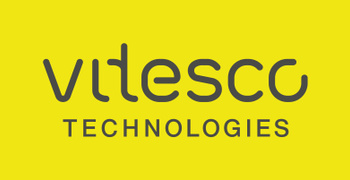 Karrier szint
Középfok (2-5 év)
Foglalkoztatási típus
Teljes munkaidő
Employment type: Permanent
Experience level: 3 - 4 years
Description
We are looking for a Software Development Engineer which will help us regarding different projects for automotive products in the electrification area. He/She would be part of an international team and will develop state-of-the-art products for hybrid/full-electris vehicles of the future.
Main responsibilities:
Develops and/or adapts SW components and modules under guidance and according to component/module requirements.
Activities which combine analytical and design knowledge with software and hardware technology, in the sense of designing, testing, implementation & modification of informatic systems which contain as main component software.
Participates in the development of SW components according to defined development process.
Solves work packages with appropriate complexity.
Develops, performs and documents tests for developed SW components both in SW Test environment and on the target.
Schedules and tracks own tasks within the framework of a given plan.
Regularly reports status and deviations to project responsible.
Communicates with project team in order to exchange information and identify improvement opportunities.
Collaborates with Project Responsible and/or QA in verifying results
Internal presentation of project results and reports
Qualifications:
Knowledge on embedded systems development (ANSI C language) is a must
Basic understanding of electronic schematic is a plus as the job would require to be able to understand electronic control boards schematic
Knowledge in high level programming language (C# or C++)
Computer Science or equivalent university studies
Automotive SPICE will be a plus
Experience in Agile methodology will be a plus
Willing to learn and grow and with a quality mindset

Knowledge in the area of embedded system design with preemptive, multitasking real-time operating systems

English language, German language is an advantage
What we offer:
Integration program with trainings and ramp-up plan supported by an assigned mentor
Competitive salaries (based on performance) & benefits (including 13th salary)
Professional Development Opportunities with both technical and management career paths
Health & Wellness (Private Health and Dental Insurance, Life Insurance, Sport activities etc.)
Flexibility Program including flexible hours, mobile work and sabbaticals
Stability
International work environment & traveling opportunities
Relocation package for non-Timisoara residents