Állás részletei
INACTIVE AD:
The employer is not currently actively recruiting for this position, but you can apply for the ad.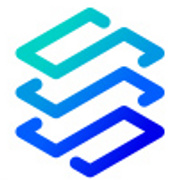 Karrier szint
Szenior (5-10 év), Vezető (>10 év)
Foglalkoztatási típus
Teljes munkaidő
Távmunka
(otthonról végezhető tevékenység)
Nyelvismeret
Angol
- Haladó
* minden nyelv kötelező
Az állás betöltéséhez relokáció szükséges
Igen
Quarticle software engineers develop the next generation technologies that change how organizations connect, explore, and interact with information and one another. Microsoft Azure allows developers to build, host, store and deploy applications or websites on Azure's highly-scalable and reliable infrastructure for web, mobile and backend solutions. We are looking for visionary Software Engineers who see the big picture of where cloud computing is headed and want to be at the forefront of a new era of computing. You will play a critical role in this endeavor. As a Software Engineer, you will have the opportunity to shape and deliver Microsoft Azure based products. You will quickly ramp up as a subject matter expert for the Azure Cloud Platform and become the go-to person for designing elegant cloud-based solutions. You will apply your expertise of cloud computing stack, broad software technologies, and open-source tools to resolve what are often considered seemingly unsolvable cloud technology platform challenges for our customers.
If you are a software engineer interested in building back-end or full stack services for a new and innovative cloud product, then we are interested in talking to you. We're looking for ideas and skills from every area of computer science, including information retrieval, distributed computing, large-scale system design, networking, security, and user interface design. The list goes on and grows daily. You'll work in small teams that use Agile methodology to keep up in a fast-paced business environment. We need our engineers to be versatile and passionate to handle new problems as we continue to push technology forward.
Responsibilities
Maintain and improve Azure hosted Kubernetes clusters.
Design,implement and automate scalable cloud solutions for various GIS applications.
Qualifications
Minimum qualifications:
BS degree in Computer Science, Math, related technical field or equivalent practical experience.
Programming experience in one of the following: Java, C#, Python.
Experience with Azure including Azure Devops pipelines and automation tools like Terraform or Ansible.
Experience with Linux and Bash scripting.
Good understanding of Docker containers and experience with at least one of the following orchestrators: Kubernetes,Docker Swarm.

Preferred qualifications:
Familiar with at least one cloud platform like Azure,AWS,GCE.
Good understanding of data structures, algorithms and software design patterns.
Good understanding of both SQL ( PostGreSQL,SQL Server ) and NO-SQL databases like Redis.
Familiar with networking concepts like firewalls,vpns,routing etc.
Good understanding of various storage types like : SAMBA,NFS,Gluster etc.
Good understanding of tools like : Prometheus,Grafana,ELK stack,Fluentd will be considered a plus.
Benefits:
Homeoffice, awesome onsite office in a renovated historical building, usual amenities in office, private health insurance, sports vouchers, etc.
Expats or Romanians abroad: relocation package available