Állás részletei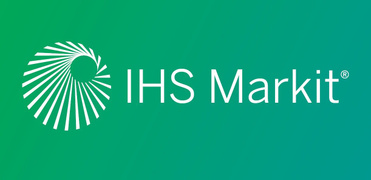 Senior Quality Assurance Automation Engineer
Karrier szint
Szenior (5-10 év)
Foglalkoztatási típus
Teljes munkaidő
Why IHS Markit:
Imagine a job where you…
Work directly with senior managers on a regular basis
Have a meaningful impact on the mission-critical products and services that clients rely on every single day
Collaborate with colleagues across business lines and regions
At IHS Markit, this is true for EVERY MEMBER of our global organization! Our technology solutions and analytical insights are relied upon by every major investment bank and thousands of corporations around the world.
What's in it for you:
This position provides a quality assurance automation engineer with an opportunity to have an impact in shaping the Equity Bookrunning platform part of GMG (Global Markets Group) as we pivot towards Agile methodologies and the latest technologies. As a quality assurance automation engineer on the Equity team, you will foster a strong sense of team camaraderie and leverage your collaborative nature as you work closely with internal business partners to enhance our flagship product.
Technically as a quality assurance automation engineer, you will apply existing and emerging technologies to verify mission critical solutions. You will be responsible for testing content and software to ensure changes and additions meet business expectations without negatively affecting the existing functionality on market leading Equity Bookrunning platform using testing methodologies and latest tools at your disposal. You will be working with highly skilled, forward-thinking software professionals who share a common vision of quality, integrity, and efficiency. Each individual understands the value of their work and the impact it has to the success of their team, the company, and the customers it serves. You will be working in a fast-paced environment, inspiring excitement.
What you'll work on:
Responsible for timely and high-quality delivery
Support the Production, Simulation, QA and Development environments
Work with the team to design, develop and maintain various systems
Test software and content to ensure changes and additions meet business expectations without negatively affecting the existing reports and workflows
Drive innovation and adaption of best practices
Identify and track recurring issues and design automated testing to prevent future recurrence
Collaborate with product owners to further value proposition of our applications
What we look for:
Bachelor's degree
2-4 years professional experience in either IT field or customer service, or combined
2 years professional experience in Quality Engineering working with web applications
General knowledge in the area of web applications development (working with various browsers, HTTP, HTML, CSS, JavaScript)
Experience with the following automation testing frameworks and tools: Specflow, Selenium, SoapUI, Postman
Programming/Scripting languages: C#, Powershell, Bash.
Knowledge in Testing Management tools like JIRA, Azure DevOps, TeamCity and various scripting tools
Ability to troubleshoot complex technology and data related issues
Exceptional organizational skills and a detail-oriented working methodology
Strong analytical skills and ability to solve complex technical problems
Experience with executing manual tests
Strong Database knowledge, able to write complex SQL Queries
Experience working in an Agile software development organization
Excellent verbal, written, and interpersonal communication skills and the ability to interact and communicate with all levels of an organization
Must speak and write in English fluently
It's a bonus if you also have:
Experience working with Agile/SCRUM teams
Experience with Protractor, CodedUI would be added advantage
Experience with load / stress / performance testing and tools
Financial domain knowledge
And you are:
Able to work with multiple teams while also working independently
Not afraid to dig deep to find resolutions to recurring issues
Able to quickly jump from project to project, switching gears multiple times throughout the day
Excellent at communicating issues discovered to all members of a project team
Confident and passionate about testing and driven to produce the highest quality products
Inclusion and diversity are critical to the success of IHS Markit, and we actively encourage applications from people of all backgrounds. We are committed to providing equal employment opportunity without regard to race, color, religion, sex, sexual orientation, gender identity, age, national origin, disability, status as a protected veteran, or any other protected category. For more information on the many ways in which we enthusiastically support inclusion and diversity efforts for both candidates and employees, please access our Inclusion & Diversity Statement here.
We are proud to provide reasonable accommodations to applicants with disabilities. If you are interested in applying for employment with IHS Markit and need special assistance or an accommodation to use our website or to apply for a position, please contact or callDetermination on requests for reasonable accommodation are considered on a case-by-case basis. This contact information (email and phone) is intended for application assistance and accommodation requests only. We are unable to accept resumes or provide information about application status through the phone number or email address above. Resumes are only accepted through the online application process, and only qualified candidates will receive consideration and follow-up.
IHS Markit maintains a substance-free workplace; employees may be asked to submit to a drug test (where permitted by law). In addition, as a federal contractor in the United States, the company participates in the E-Verify Program to confirm eligibility to work.
For information please click on the following links:
IHS Markit Business Code of Conduct
Right to Work
EEO is the Law
EEO is the Law Supplement
Pay Transparency
Current Colleagues
If you are currently employed by IHS Markit, please apply internally via the Workday internal careers site.