Állás részletei
INACTIVE AD:
The employer is not currently actively recruiting for this position, but you can apply for the ad.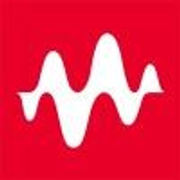 Senior QA Automation Engineer for NVS Access
Karrier szint
Középfok (2-5 év), Szenior (5-10 év), Vezető (>10 év)
Foglalkoztatási típus
Teljes munkaidő
Nyelvismeret
Angol
- Haladó
* minden nyelv kötelező
NVS Access team works with a range of visibility solutions that aim to block incoming threads and eliminate potential points of failure by inspecting and controlling network traffic.
Our products range in complexity from simple taps that replicate traffic from one port to another to advanced network packet brokers that filter, aggregate, load balance and most importantly spot failures in customer network to avoid loss of traffic. Testing approach focuses as well on security and ease of configuration ( a number of options are available https/ssh/netconf/snmp) and high availability scenarios - most of our products have features that enables the device to function when power is lost either by using a battery or a backup replica of the device.
By being a member of our team, you will be exposed to numerous customers and network designs, develop your troubleshooting skills, come up with comprehensive testing solutions with a high degree of costumer focus (usability, negative scenarios, security concerns), become familiar with latest security threats. More info on some of our products can be found here:
Description:
Will execute complex test cases, design and write test plans for important software features and maintain up to date documentation related to it;
Required to provide accurate effort estimation, progress tracking and status reporting;
Required to have good communication skills for team interaction and customer related activities;
Required to take ownership over customer specific escalations;
Able to configure, debug and troubleshoot non-Ixia /Ixia equipment required for testing large features (with minimal to no supervision);
Required to raise delays and bottlenecks in testing activities and plans; required to suggest mitigation plans
Required to make use of the best methods and techniques for providing solutions and workarounds;
Have working knowledge of debugging tools and techniques;
Capable of root cause isolation and proper bugs logging to focus on problem description, steps to reproduce, relevant logs and files attachment;
Able to provide guidance to junior team members
Minimum experience: 4+ years
Responsibilities:
Required to have advanced working knowledge of networking TCP/IP protocols (CCNP level).
Required to have strong scripting skills (Python preferred).
Required to have strong Linux operating skills
Required to have experience with automation frameworks
+4 yrs experience on similar position
Working experience in Agile
QA practices:
•Required to design and document test plan and test cases for major features.
•Required to provide accurate effort estimations
•Required to track progress and spot potential risks in a timely manner
•Required to maintain up to date documentation (TP/TC)
•Required to provide input in customer escalations
Skills:
•Required to configure non-Ixia/Ixia equipment required for medium – major feature (without supervision).
•Required to debug and troubleshoot non-Ixia/Ixia equipment. Resolves a wide range of issues in creative ways.
•Required to maintain constant pace of TC execution.
•Required to detect and communicate testing delays and bottlenecks.
•Required to provide improvement suggestions on current processes and products
Process:
•Knowledgeable about tools and debug techniques (Wireshark, Perforce, SVN, Jenkins, automation harness); Able to provide technical guidance to junior team members.
•Required to communicate in clear and concise manner with QA/Dev groups/Support Teams/Customers
•Bugs: Root cause isolation, steps to reproduce, problem description, proper logs and files attached.
Level of independence:
•Some supervision needed on technical aspects and occasional mentoring for personal growth.