Állás részletei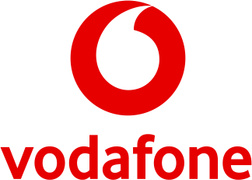 Senior (Java) Network Developer - SDN
Karrier szint
Középfok (2-5 év)
Foglalkoztatási típus
Teljes munkaidő
At Vodafone, we're working hard to build a better future. A more connected, inclusive and sustainable world. As a dynamic global community, it's our human spirit, together with technology, that empowers us to achieve this.
We challenge and innovate in order to connect people, businesses, and communities across the world. Delighting our customers and earning their loyalty drive us, and we experiment, learn fast and get it done, together.
With us, you can be truly be yourself and belong, share inspiration, embrace new opportunities, thrive, and make a real difference.
Your day to day:
A day in the life of a JAVA Network Developer – SDN Automation means being in touch with the latest network datacenter technologies and developing the next generation automated network. You will be part of a fast-paced, high caliber team building the software for the routing and switching products used to automate our data center networks workflows. Here, you will be responsible for the quality of everything you deliver.
This role demands a strong and broad software engineering background and will cover all aspects of software development spanning the addition of new features, debugging problems and fine-tuning code for scalability and performance.
We seek flexible people, with IP network knowledge willing to explore other programming languages (. Python) as well as being able to push their limits and embrace new technologies through trainings and certifications.
With these activities you will have a great impact on our business:
Develop excellent quality code within SDN/Network Automation area using AGILE frameworks. Architect and design features and solutions. Develop tests for all code to ensure quality. Fix bugs and refactor code as needed.
Review and contribute to the specifications and implementations written by other team members.
Collaborate with the team. Share and receive knowledge.
Promote best technology and software development practices.
Operation excellence and support are part of the team's responsibility
With these skills you are a great candidate:
Understanding of IP networking
Must have at least 5 years of solid hands-on application development experience using Java
Python
REST API development
Relational databases
Continuous integration / Deployment tools and processes
Knowledge of automated testing tools such as TestNG, JMeter or others
Ability to work well in a team, self-driven and eager to learn
Creative thinking, analytical skills with attention to detail
We are committed to creating an inclusive space where employees are valued for their skills, experiences, and unique perspectives. Within the SDN team we believe individuals shouldn't be disadvantaged because of their background or identity, but instead should be considered based on their strengths and experience. We are passionate about this and hope you are too.
Sounds like the perfect job? We've got even more to offer:
- Work from Home – You can have home office 2 days per week (fully remote in the pandemic period)
- Medical and dental services
- Life insurance
- Dedicated employee phone subscription
- Special discounts for gyms and retailers
- Annual Company Bonus
- Ongoing Education – we continuously invest in you to ensure you have everything needed to excel on the job and enhance your skills
- You get to work with tried and trusted web-technology
- Getting in on the ground floor of an technology changing company
- Flexible Vacation – Take time off when you need it, we trust you
#_VOIS
Vodafone is committed to attracting, developing and retaining the very best people by offering a motivating and inclusive workplace in which talent is truly recognised and rewarded. We are committed to promoting Inclusion for All with the belief that diversity plays an important role in the success of our business. We actively encourage everyone to consider becoming a part of our journey.