Állás részletei
INACTIVE AD:
The employer is not currently actively recruiting for this position, but you can apply for the ad.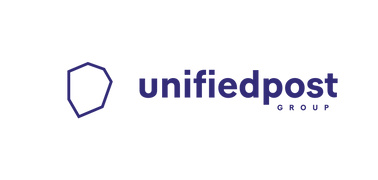 Karrier szint
Középfok (2-5 év), Szenior (5-10 év)
Foglalkoztatási típus
Teljes munkaidő
We're looking for colleagues to grow our team in Timișoara! If you're familiar with financial apps, have experience with Java and you find attractive domains like: Online Payments, Cards, PSD2, Bank Connectivity, Mobile Payments, Neo Banking, Payment Accounts than this job might just be the one for you.
In this role, you will be responsible to:
Participate in analyzing and estimating new products and projects;

Develop applications based on user stories;

Prepare demo sessions for the stakeholders;

Work closely with QA to build qualitative web applications;

Help in preparing documentation on the software that was developed.
To excel in what you do, you need to:
Be passionate about software development; always curious about new technologies and development methods and share them with your colleagues;

Be proactive, take ownership, focus on problem solving rather than problem finding and think about continuous improvement - always find new tools and methods for yourself and your colleagues;

Be an excellent communicator - English is our group's common language, so excellent spoken and written English is a must;

Value team effort, be a team player and deliver autonomously with little supervision;
What you bring:
A higher education in Computer Science or comparable knowledge through professional experience;
At least 3+ years of relevant work experience in software development, particularly Java. Experience with Java 8 is a plus;

We love technology, so we have quite a big technological stack - knowledge of and/or experience with the following topics is relevant:

Java frameworks & libraries: Spring/Spring Boot, JavaEE (JBoss/WildFly), Play! Framework, Dropwizard, Liquibase, Quartz;

Test frameworks: JUnit, Mockito, AssertJ;

Web UI: JavaScript, Angular, Bootstrap;

Cloud: AWS (S3, Elastic Beanstalk, KMS etc.)

Web Services: REST, SOAP;

IDE: IntelliJ, Eclipse etc.;

Familiar with tools like Jenkins, Maven, Vagrant etc.;

Databases: SQL, NoSQL;

Version Control: Git, GitFlow;

Test driven design, automated testing and continuous integration;
Bottom line: Everyone pays well in IT. So of course you get an excellent salary, benefits, great office in a perfect location, including working from home. But we're more than that:
Challenges: we're transforming the world of business communications and transactions

Responsibility and autonomy: making a difference in decision-making means you take on responsibility, not just tasks;

Common purpose: you grow by learning new skills and we benefit from your knowledge. We all work together towards one goal.

Active involvement in a variety of local IT & Agile communities and local, national and international events;

Active organizers of learning, social and fun events.