Állás részletei
INACTIVE AD:
The employer is not currently actively recruiting for this position, but you can apply for the ad.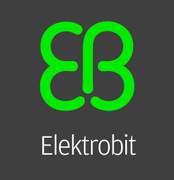 JAVA Senior SW Developer - Timisoara
Karrier szint
Középfok (2-5 év), Szenior (5-10 év)
Foglalkoztatási típus
Teljes munkaidő
Az állás betöltéséhez relokáció szükséges
Igen
Elektrobit (EB) is a leader in automotive software with over 30 years serving the industry, EB's software powers over 1 billion devices in more than 100 million vehicles and offers flexible, innovative solutions for driver assistance. Of course, we owe our success especially to our employees—whom we support above all through an extremely pleasant working atmosphere which has received several awards and many other positive aspects.
Apply today and become part of a successful global player in automotive software development that highly values its employee-oriented company culture with its flat hierarchies, creative working atmosphere, and flexible working hours. We offer you the freedom to work self-reliantly and have career prospects based on your performance.
With our product EB tresos, we aim to offer our customers the best AUTOSAR basic software and toolchain on the market.
Job Tasks:
Develop high quality Java based code generator
Understand complex specification and configuration of the software
Become familiar with the individual car manufacturer's workflows and design the needed features
Cooperate closely with customer experts and technical management
Required know-how / experience:
Good knowledge of design patterns and object oriented concepts
Good Java knowledge
Several years of practical experience in software projects as a software developer
C knowledge
Experience in all phases of the software development cycle
SVN and Jira knowledge (is a plus)
Essential requirements:
University degree in Computer Sciences, Informatics or another technical area
Good knowledge of English, both written and spoken
Autonomous and self-reliant way of working
Team player capabilities; desire to advance your team with your knowledge
Capacity to think at a higher level of abstraction
We offer:
Career opportunities corresponding to your professional success
Gain experience in challenging projects in which you take on a specialized task
Being part of a young, dynamic and motivated team
An international and multicultural working environment in a prestigious company
Trainings to familiarize you with EB software products and tools organized in our global locations
The opportunity for further education in our own learning academy in addition to other designs that help our employees to find the right work-life balance for themselves
Flexible work time
Premium insurance for medical services
13th salary and loyalty bonus
EB's way of working and way of life.
Elektrobit is working today on the car of tomorrow. Do you want to be part of our exceptional company ?