Állás részletei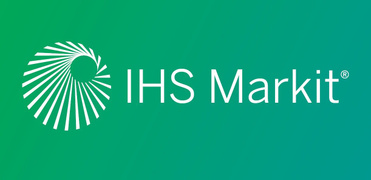 Senior Full Stack Java Developer
Bár az álláhirdetés inaktív, önéletrajzodat elküldheted a munkaadónak
Karrier szint
Középfok (2-5 év), Szenior (5-10 év)
Foglalkoztatási típus
Teljes munkaidő
About Us
The IHS Markit Financial Services business group deliver data, insight and software that combine our unparalleled expertise, unique content sets and leading technology to the benefit of our clients in Fixed Income Primary Market (Capital Markets) with Primary new Issuance process from origination through marketing, to BookBuild, Allocation and Settlement.
You and your teams will own the technology evolution of the products you work on, partnering with business facing Product Owners across the firm.
"Within Financial Services group, the team focuses on GMG's Fixed Income products"
Your Role
You will be a key member of the IHS Markit Financials Services group. Reporting into Team Lead
Key responsibilities include:
Implementation of financial services software using enterprise Java, RDBMS, and modern web technologies in building cloud-based software products
Work closely with analysts to gather business requirements, develop, and deliver highly scalable and numerate financial applications
Quickly understand system architecture and become involved in design and development, taking ownership of assigned modules to drive projects to completion
Experience working with global technology and product teams geographically extended across the globe and are skilled driving high efficiency engineering teams using Agile methodology
About You
This position will suit candidates who enjoy both the technical and business aspects of developing software solutions to a schedule in an environment of high visibility and transparency around deliverables, business needs, and customer value.
Key Qualifications and Skills:
· Experience in Core JAVA/J2EE related product development.
· Excellent knowledge of RDBMS and proficient in PL/SQL is must have.
· Knowledge of Spring/Hibernate/Restful Web Services is a must.
· Knowledge of web technologies and JavaScript based frameworks (Node JS, Angular JS etc.) is a plus.
What we offer
· Attractive benefits package (Medical services, Special discounts for gyms, Meal vouchers)
· Ongoing Education (Participation in conferences and training)
· Access to the most interesting information technologies
· Flexible Working Hours
· Work from home
· Three days for charity/volunteering
· Chillout & fun room (pool table, PlayStation)
· Fruit days, Coffee, tea, chocolate
New and modern office, easy to access (M Aurel Vlaicu), spacious desks, latest technologies/equipment
Flexible Working
We pride ourselves on our agility and diversity, and we welcome requests to work flexibly. For most roles, flexible hours and/or an element of remote working are usually possible. Please talk to us at interview about the type of arrangement that is best for you. We will always try to be adaptable wherever we can.
Your colleagues
About us
We are overanalysts, data scientists and specialists armed with real-time technology and data, working together to uncover deeper sources of information. The unique insights we provide help the industries and markets that drive our economies operate more efficiently, outpace competition and secure long-term success. Our global insights impact nearly every major sector - from aerospace to automotive. We empower our customers by isolating cause and effect, risk and opportunity in new ways so they can make well-informed decisions with greater confidence. This is a force we call The New Intelligence.
Join us
Boundaries belong on maps, not in your work. Start every day at IHS Markit with the excitement of what's next, by working with people from across the globe on interesting, cutting-edge projects and gaining once-in-a-lifetime learning experiences. It is easy to be passionate and invested in your work here, knowing you are causing an effect for some of the world's most influential companies. You'll get to be hands-on with, and see the direct impact, of your work. Career satisfaction just comes with the territory here.