Állás részletei
INACTIVE AD:
The employer is not currently actively recruiting for this position, but you can apply for the ad.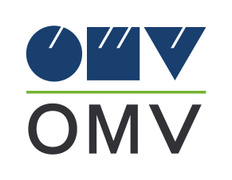 Senior Expert RPA Service Delivery Management
Karrier szint
Szenior (5-10 év)
Foglalkoztatási típus
Teljes munkaidő
The Job Holder is accountable for the delivery of effective and efficient services in the area of Robotic Process Automation by combining analytical skills with specific knowledge in the use of RPA software, in order to define, design, develop, test, and maintain RPA solutions. The Job Holder analyzes and delivers processes automation solutions, based on the identified requirements and needs for Downstream Oil and Downstream Gas Business Divisions as part of the company.
The scope of duties for Job Holder include:
Responsibilities:
Ensures stability and liability of assigned Downstream robotic process automation Service Operations;
Pro-actively identifies and implements IT improvement ideas throughout all DS Business Division and supporting Corporate Functions;
Closely aligns with process owners in Downstream Business divisions to identify and analyze automation potential, analyzes defined automation needs and is the face to the customer throughout the project lifecycle;
Defines, designs, develops, tests and maintains RPA services & processes;
Implements and maintains robotic process automation services effectively and efficiently;
Analyses and provides solutions for different complex user requests, resolves service failures and defines procedures for it, fixes problems;
Continually improves the effectiveness and efficiency of IT processes and RPA services on team/department level;
Implements and customizes technical solutions and processes and ensures technical service delivery through continuous knowledge exchange and best practice implementations. Participates in projects, gives technical advice and performs technical implementations;
Consults regarding technical solutions especially within OPGS IT BU and advises project managers, service managers and business consultants regarding technical questions and possible solutions. Reports to direct manager and project managers, esp. on defined KPIs, including analysis or root cause analysis in case of technical system failures;
Ensure centralization and analysis of business requirements in cooperation with process SM on client side, including estimations and documentation.
Requirements:
Education: Bachelor's degree in Informatics/ Information Management/ Business Informatics;
Experience: >7 years;
English language: Advanced level;
Advanced experience in Robotics Process Automation in a large-scale;
Advanced experience in building RPA (Robotics Process Automation) solutions for clients (Blue Prism, UiPath, Automation Anywhere);
IT and development experience with different programming languages, advantage are in particular VB and C#;
Comprehensive knowledge of business procedures and processes in respective area and latest technical trends / solutions;
Advanced knowledge and skills of Microsoft Office (Microsoft Excel, Microsoft Word, Microsoft Outlook);
Advanced knowledge of software development lifecycle and software testing process;
Advanced knowledge of Service Management processes (ITIL Foundation , Service Design, Service Operation, Service Transition certifications as valuable add-on).