Állás részletei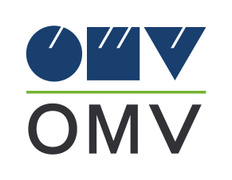 Senior Expert Network Operations
Bár az álláhirdetés inaktív, önéletrajzodat elküldheted a munkaadónak
Karrier szint
Középfok (2-5 év), Szenior (5-10 év)
Foglalkoztatási típus
Teljes munkaidő
The Senior Expert Network Operations is accountable for the provision of business relevant cloud and hybrid based network operations services combining analytical skills and design with adequate knowledge of software, hardware and cloud technology, knowledge and abilities in using software tools and programming languages in order to deliver effective and efficient IT Infrastructure services within and towards OMV Petrom and OMV Group, including the creation of architectural roadmaps, designing of solutions, testing, implementation and modification of the IT systems containing software as a main component.
Responsibilities:
Ensures Cloud and Hybrid network operations, building, operating and maintaining network operations services;
Designs the Cloud and Hybrid network operations Roadmap based on concrete business needs, reflecting relevant technology developments;
Coordinates and steers implementation and migrations from on-site to cloud, taking also fully into account change management and training aspects to ensure high degree of customer satisfaction;
Implements and customizes technical solutions and processes and ensures technical service delivery through continuous knowledge exchange and best practice implementations. Participates in projects, gives technical advice and performs technical implementations in Hybrid and Cloud network operations area;
Ensures governance, controls and operational best practices to ensure highly usable and stable workplace services for all end users;
Continually provides input assessing the impact of emerging technologies against strategic IT developments enabling the business capabilities;
Closely collaborates with relevant stakeholders ( Developers, Service Managers) to define software development and customization requirements. Supports the implementation of projects from an serve r operations perspective;
Owns Key expert level communication and interaction including consulting, understanding and supporting of the Digital Infrastructure & Hybrid Platforms network operations strategy;
Coaches and trains a high calibre and diverse team of professionals;
Further ensures the consistency and maintainability of new and existing IT Infrastructure environments by supporting the Department Manager in creating, maintaining, and enforcing technical standards, guidance and reference architectures;
Defines, identifies and steers sourcing oportunities for the OMV group in the Hybrid and Cloud network Operations area. Continuously works on technical and innovative improvement of application services and systems as well as maintains technical documentation according to the company's standards.
Requirements:
Master Diploma (IT&C);
Relevant professional experience: more than 7 years;
Advance knowledge of business specific IT&C areas: network operating technologies; Agile Methodology; Project Mgmt Metodology; Cisco Switch and Routing, WLAN, ISE, Citrix Netscaler, ACI, Barracuda, Checkpoint;
Proven experience in PowerShell scripting specific to operations automation;
Knowledge of devops practices and automation with focus on Microsoft Azure Devops;
Certificate / Advanced knowledge in ITIL and IT security;
Experience in rolling out and operating Cisco and other network technologies;
User and application centric thinking and mindset, being able to identify and understand collaboration and productivity needs;
Deep understanding of infrastructure service technologies, also including cloud and onprem hosting solutions;
Experience in new technology evaluation and technical change management;
English – advanced level written and verbal.