Állás részletei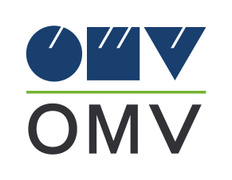 Senior Expert Data Science & Analytics
Karrier szint
Középfok (2-5 év), Szenior (5-10 év)
Foglalkoztatási típus
Teljes munkaidő
Nyelvismeret
Angol
- Haladó
* minden nyelv kötelező
The job holder will be part of an integrated Technology & Innovation team and strengthen our recently launched AI Center of Excellence by acting across Analytics projects in Upstream (all countries, all BUs):
• Design and develop AI/ML-driven business solutions and drive their implementation
• Participate in programs and projects to implement complex Advanced Analytics Models for Upstream during all phases of the projects with relevant and responsibilities and tasks
Responsibilities:
Close collaboration with Stanford and other Universities and external research collaborations to accelerate our transition towards supporting a circular economy by developing innovative products and New Energy solutions with Data Science and AI;
Proactively drives the e2e-implementation of AI / Advanced Analytics-related projects, tools, or systems;
Develops, implements, enhances, and maintains end-user centric Machine Learning solutions to ensure efficiency increase along our value chain;
Together with our AI CoE team, further develops our stochastic modeling workflows, predictive and smart maintenance solutions, and computer vision applications based on next-generation Generative Adversarial Networks;
Responsible of provisioning ML-driven apps based on exploited usage of MS Azure no/low code (drag & drop) / AutoML / Cognitive Services;
In charge of monitoring AI and innovation-related technologies and trends exploiting further opportunities and fields of innovation in the energy sector;
Designs feasible and sustainable AI and Advanced Analytics pipelines in accordance with business requirements embedded in the prevalent IT landscape;
Cleans, analyses, and visualizes data and trains, tests and optimizes machine learning models to make predictions and to answer key business questions in a clear manner;
Responsible for choosing best-fit Machine Learning algorithms with regard to the prevalent problem statement accounting for availability of data or technical or other restrictions;
Advises in the optimization and automatization of data gathering, workflow and validation processes.
Requirements:
Master Diploma: Data Science, Mathematics, Physics, Computer Science, Mechanical Engineering, Energy or a similar field of study (Technical studies preferred);
Relevant professional experience: more than 9 years in Data Science & Analytics;
Minimum 5 years proven track record in building AI and Advanced Analytics solutions in international projects;
Strong advantage: Minimum 2 years experience in Energy sector/New Energy solutions;
Excellent knowledge of Data Science-related Software such as: Python, R, Scala, Matlab;
Excellent understanding of big data technologies such as: Hadoop, Apache Spark, Hive;
Excellent skills in Azure Machine Learning, Synapse. Azure Databricks is an advantage;
Distinct analytical skills for structuring unrelated contents to efficient and practicable AI solutions;
Experience in end to end model development lifecycle, from ideation through post production monitoring;
Hands on experience in SQL;
Deep knowledge about Advanced Analytics and basic knowledge about data storage;
Excellent understanding of statistics, mathematics, programming;
Being fluent in English.