Állás részletei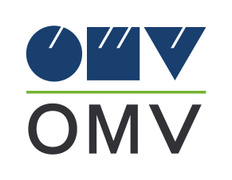 Senior Expert Applications & Technology IT-OT
Karrier szint
Szenior (5-10 év), Vezető (>10 év)
Foglalkoztatási típus
Teljes munkaidő
Tasks:
Drive implementation & optimization of IT-OT Applications services following DX landscape rules and direction in regard of SCADA and Automation applications portfolio;
Analysis and design activities in line with DX internal processes and framework;
Ensure proper coaching knowledge transfer to juniors & specialists within DX Service lines;
Propose towards DX management new services/approaches in line with DX strategy, for improving the effectiveness and efficiency with DX team;
Constantly evaluate the current processes/framework/activities and propose to DX management ways to improve it;
Responsible for OT-IT systems as technical lead in the following systems: SCADA, XSPOC, PI, Alarm Management System, Advance Process Control and all new implementaion of APC system in Pipeline Leak Detection System, SCADA for Electrical Systems: EDEN , SMRI, IDD; Predictive Maintenance: Aptitude Analyst (SKF), Aptitude Observer (SKF) and all new implementation of automation predictive maintenance area;
Proposes changes and improvements of existing IT-OT application services and processes in a coordinated way (. performing SWOT / risk analysis, developing different solution scenarios, describing benefits and concerns per scenario, suggesting recommendations);
Undertakes complex systems designs and leads the development process, using allocated colleagues as necessary for detailed analysis and coding activities;
Develops and implement improvements in the service portfolio, provides input to the Department Manager/Head of DX related to service portfolio management for the service line/IT organization and ensure a proper integration of systems belonging to automation area: AMS, APC, PLDS, EDEN, SKF Observer, SKF Analyst, XSPOC, SCADA Oil, SCADA Gas&Others, PI, UAL;
Ensures that for each system in his/her area of responsibility a proper documentation of the system implementation, as well as running maintenance, is being organized and held up to date.
Your Profile:
Master Diplom ( IT discipline or equivalent education along with solid occupational experience in IT field);
Relevant professional experience: more that 7 years;
Extensive experience in IT with focus in IT-OT area, working ideally with multidisciplinary teams IT and OT, preferably in international environment;
Advance command of English (written and spoken);
Advanced understanding of Automation and Process Controls principles, IT principles for SCADA, ICS and DCS technologies, application layer protocols (eg. Modbus, OPC);
Understanding of hardware level communication specifications (eg. RS232, RS485, Ethernet);
Experience in new technology evaluation and technical change management, experience in setting up technical designs and governance processes to balance usability and simplicity with richness of functionality to meet business requirements;
Experience in designing, integrating, and managing complex IT-OT solutions;
Advanced knowledge of ITIL and other Application analysis & design frameworks and best practices, solid knowledge and understanding of related legislations / norms, internal rules/guidelines, in multiple related areas/team level;
Intermediate project management skills.