Állás részletei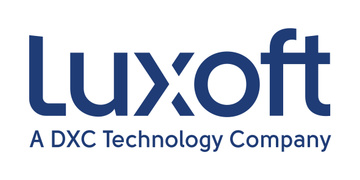 Karrier szint
Középfok (2-5 év), Szenior (5-10 év)
Foglalkoztatási típus
Teljes munkaidő
Távmunka
(otthonról végezhető tevékenység)
Project Description:
About Corporate Bank Technology

Corporate Banking is a technology centric business, with an increasing move to real-time processing, an increasing appetite from customers for integrated systems and access to supporting data. This means that technology is more important than ever for the business.

Our client is one of the few banks with the scale and network to compete aggressively in this space, and the breadth of investment in this area is unmatched by our peers. Joining the team is a unique opportunity to help rebuild the core of some of our most mission critical processing systems from the ground-up.

Our Corporate Bank Technology team is a global team of 3000 coders (and growing!) across 30 countries. The primary businesses that Corporate Bank support are Cash Management, Securities Services, Trade Finance and Trust & Agency Services. CB Technology support these businesses through CIO aligned teams and also by 'horizontals' such as Client Connectivity, Surveillance and Regulatory, Infrastructure, Architecture, Production, and Risk & Control.

About Our Engineers
Our Engineers work on a diverse range of solutions using cutting-edge technology every day, including our award-winning platforms like Autobahn, Fabric, Glue, and more.

Our Technology strategy is designed to build new revenue streams and develop innovative ideas which produce a new competitive advantage for the Bank, whilst also fixing our foundations and focusing on the importance of stability and risk management. Corporate Bank Technology understands the client's needs and has a robust strategy and innovative approach to deliver.

About the Team

Cloud Adoption & New Growth Technology: Cloud Adoption & New Growth Technology acts as the incubator providing the Corporate Bank with a dedicated team that capitalizes on the rapidly evolving technology industry and ultimately capturing additional market share for the firm. Agile teams with specialized skill sets (FinTech-like setup), defining core architectural principles, standardized tech stack with cloud as an enabler and focusing on MVP with go-to-market strategy.

FinTech Enablement: Within the Cloud Adoption & New Growth team, the FinTech enablement team consists of highly skilled specialists focused on the creation of new products and innovation to meet the evolving needs of FinTech clients, such as our innovative Request-to-Pay platform that uses APIs and open banking architecture to implement new payment products that helps our clients more efficiently transact with their customers.

Responsibilities:
Forming part of the Fintech Enablement team you will be responsible for helping to drive Deutsche Bank's strategy for technological excellence in expanding the firm's offering and leveraging varying Fintech partnerships and solutions. Together with the team you will translate requirements into industry leading technology solutions. In your role you will:
• You'll work with Developers and QA to orchestrate automated testing and deployment through a lifecycle of environments from dev to production.
• Provide a common platform and set of standards for monitoring and controlling all applications with FinTech enablement.
• Implement a migration from in house cloud platforms to external cloud platforms.
• Latency and performance monitoring
• Work with development teams to improve robustness as we migrated to public cloud applications.
• Work with production support teams to ensure a smooth transition from development to production and ensure full production support after go live.
• Reporting processes to communicate impacting issues so decisions can be made to focus future improvements through the development team.

Mandatory Skills:

• Understanding of industry standard processes for build, deploy, release and support (CI/CD, incident/problem/change management etc.)
• Automated test tool/frameworks development experience
• Experience in Java, Database Technologies (. SQL, Hibernate, NoSQL, Clound databases), micro-service architectures, Kubernetes containerization platforms (GKE, OpenShift)
• Experience setting up and deploying to cloud platforms such as GCP
• Practical experience with build tools (. Maven, Gradle), version control (. Git) and continuous integration systems (. Teamcity, Jenkins)
• Good experience in cloud based, distributed, highly available and fault tolerant applications
• Experience in building large scale and highly available (HTTP) API's
• Good testing and troubleshooting experience across software development lifecycle
• Knowledge of development processes restricted by banking regulations.
• Good knowledge of various design and architectural patterns
• Experience in Agile practices
• Experience in the finance industry and understanding of financial products and business processes
• Experience working within the Fintech community
• Bachelor's degree level or equivalent qualification/relevant work experience
• UNIX and Bash experience (bash scripting)
• Understanding software development and testing processes
• Good communication skills
• Written and spoken English
• Experience working in distributed teams
Nice-to-Have Skills:
Success Factors for Engineers in CB Tech
• Someone who sets the standard for excellence in their role as an engineer
• Talented individuals who are creative, innovative, and passionate about doing exciting and important work
• People who make wise decisions, despite ambiguity, be it people, technical, business, other
• People who treat others with respect at all times, independent of their status
• An engineer who considers quality as a priority, and think about the client whilst developing for our future
• High-value persons who have a desire make an impact
• Individuals who have a desire of self-improvement through experience, observation, introspection, reading and discussion
• Individuals who accomplish amazing amounts of important work
• Someone who seeks to understand our strategy, our business, the market and our clients
Reasons to join us
Attractive salary and benefits package
We invest in your professional training including business domain knowledge and allow you to grow your professional career.
We encourage creative-thinking into an open-minded work environment. Frequently the relaxation rooms are the place where the most ambitions ideas are
We are not just professional teams, we are also friends that have fun working together
If you are an active person and you feel motivated by the creation/development of the software solutions, then this is the place to be, you will not get bored.