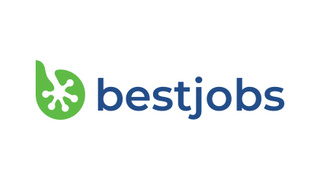 Senior Data Analyst
Az elmúlt 30 napban a jelentkezések 90%-ára válaszolt, általában 3 napon belül
Karrier szint
Középfok (2-5 év), Szenior (5-10 év)
Távmunkára hajlandó jelölteket toborzok
Igen
Havi bruttó fizetés
1500 - 2500 €
We are looking for a passionate and energetic Senior Data Analyst to join BestJobs team.
Do you love playing with data and translate results in easy-to-understand visualizations ?
Do you like taking ownership, act with initiative and believe in continuous improvement ?
If so, then this is the job for YOU!
As a Senior Data Analyst, YOU will be responsible to:
Develop a strong understanding of the database infrastructure
Conduct in-depth analyzes to identify actionable insights, communicate the findings and recommend improvements to cross-functional groups
Build dynamic and rich dashboards. Show results in easy-to-understand visualizations
Work with business partners to understand their goals and objectives, converting their needs into analytic requirements, present the findings to stakeholders in order to drive business improvements
Monitor closely the business KPIs, identifying trends, opportunities, and dangers.

We count on YOU to bring:
Minimum 5 years of relevant work experience in an analytics role
Expert proficiency in SQL, BigQuery
Advanced Excel user and strong overall system knowledge
Expertise with data visualization tools ike SiSense, Tableau, Data Studio or similar)
Experience with ETL processes and tools (nice to have)
Classifieds knowledge or experience a big plus
Can-do attitude and learner mindset, eager and willing to explore new business/technical areas and dive deep.
Bottom line
Everyone pays well in IT. So of course you will get a competitive salary, many benefits, great office in Târgu-Mureș downtown, including work from home.
But we're about more than that:
Challenges: we're transforming the job boards world

Responsibility and autonomy: making a difference means you take on responsibility, not just tasks

Common purpose: you grow by learning new skills and we benefit from your knowledge. We all work together towards one goal.
Are you Ready for the challenge? Hit apply and we'll call you!