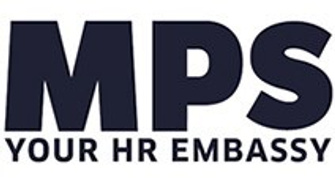 Senior backend developer
Karrier szint
Középfok (2-5 év), Szenior (5-10 év)
Nyelvismeret
angol, magyar
Távmunkára hajlandó jelölteket toborzok
Igen
Havi bruttó fizetés
2400 - 4000 €
As one of the fastest growing mobile startups in the world, our partner is revolutionizing the way people make and receive phone calls. They make this happen by partnering globally with leading carriers and smartphone OEMs, including Samsung and AT&T. They are already making a big impact for our almost 30 million monthly active users in 196 countries (that's all of them!)
Backend Engineer - Scala
Main responsibilities
designing, coding and maintaining high performance data processing applications on the JVM platform (primarily Scala).
understanding our entire data stack, from DynamoDB to Kafka to Scala/Akka
solving unique and challenging problems.
Requirements
A passion for building scalable web services
Proven experience building highly scalable and available production web services starting from the data storage layer;
A desire to own design and architecture end to end;
A philosophy of iteration and continuous improvement;
Excellent communication and self-organization skills incl. working within and with other remote teams.
Fluent in one or more high level languages like Clojure, Java, Scala, C#, etc.;
Familiar with data storage, processing systems and web service APIs;
Deeply versed in internet protocols and standards;
Knowledge of cloud computing;
Knowledgeable of scaling techniques (caching, message queues, eventual consistency, etc.);
Experience with *nix.
Extra points if you have experience with both SQL and NoSQL databases;
Extra points if you have deployed services to the cloud (especially AWS);
What we offer
dynamic, can-do culture
pretty awesome place to work for folks who want to have impact
a small team with a passion for what they do,
keeping our employees at the center of our mission