Állás részletei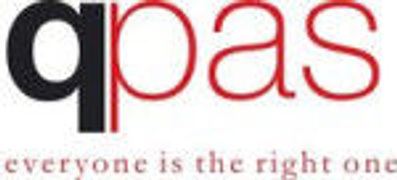 Bár az álláhirdetés inaktív, önéletrajzodat elküldheted a munkaadónak
Karrier szint
Középfok (2-5 év), Szenior (5-10 év)
Foglalkoztatási típus
Teljes munkaidő
Részleges távmunka
(a munkaidő feloszlik a távmunka és a vállalat központjában tett látogatások között)
Nyelvismeret
Angol
- Haladó
* minden nyelv kötelező
Key goals:
The Senior Accountant will act as the owner of all accounting and Tax matters at a local level and will be responsible to make sure that book-keeping is done according to relevant principles and procedures. He/she should have a clear mind and make sure all reconciliations are performed and evidenced, tax matters and state submissions are diligently followed.
Is responsible for running the Tax audits with PwC and ensure that Internal Controls and procedures are followed by all associates in the unit.
Finally, he/she will be responsible for periodic reporting submissions of P&L and BS to the region according to group standards
Main responsibilities:
Is responsible for the book-keeping of the company in accordance with local law
Supervises all general ledger entries including payroll & benefits, expenses. Expense reports, petty cash etc.
Calculates and records all accruals according to statutory and reporting requirements
Reconciles all sub ledgers with the General ledger on a periodic / monthly basis
Performs all monthly/bimonthly submissions to the fiscal / labor authorities etc. and the annual Tax declaration of the company
Prepares and signs off annual Financial Statements of the company
Provides advice on Tax issues and follows closely new legalities
Follows the Tax position and obligations of the company and calculates Tax liability on a periodic basis
Cooperates and assists annually the company's auditor team PwC for the issuance of the tax certificate
Applies internal control and governance procedures of the company
Maintains and updates mapping of HFM / statutory accounts
Participates in periodic closure - reporting and all other HFM requests
Maintains and updates the statutory accounts in the system in order to facilitate business analysis
Qualifications required:
University Degree in Accounting or Finance/ Economics. Master's degree will be appreciated
Experience of at least 3 years in a multinational company
Signatory right or local equivalent is a prerequisite
Good Knowledge of all Accounting procedures including Taxes
Able to supervise Accounting and manage all state submissions
Knowledge of Navision ERP is a clear asset
Excellent user of Microsoft Office, mainly Excel
Able to communicate openly
Hands on mentality – self driven
Well Organized, diligent, keeps his work open for review
Very good English Language skills, in writing and speaking
Team spirit, high customer service attitude and service driven mindset
Knowledge of technical tools like: MS Office, reporting tools, Navision, HFM
Other information:
The recruitment process will be conducted through QPAS - Recruitment Company.
Only eligible candidates will be contacted.
Attention:
By applying to this job, we are deemed to have your default consent to the processing of personal data by QPAS.