Állás részletei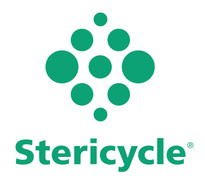 Bár az álláhirdetés inaktív, önéletrajzodat elküldheted a munkaadónak
Karrier szint
Középfok (2-5 év), Szenior (5-10 év)
Foglalkoztatási típus
Teljes munkaidő
Stericycle Romania is one of the most important hazardous waste management companies in Romania being part of Stericycle group, world leader in healthcare and industrial waste management operating in 22 countries on 4 continents.
Stericycle Romania started in the early 2013 and we are specialized in collecting, transporting, processing and eliminating hazardous waste.
Responsibilities:
Accounting & Tax
Review the monthly general ledger reconciliations completed by accounting team are correct and asses the appropriate actions for the differences; performs the reconciliation of local vs Group accounts ; ensure compliance with SOX and internal control requirements
Prepare tax declaration and ensure tax fillings for other local taxes for Romania, verifies and validates the input data for accuracy and compliance with fiscal requirements from the team members.
If necessary, interacts with state authorities, internal and external auditors, employees, customers and suppliers.
Manages preparation of reports and statistics detailing financial results for all companies.
Prepares, reviews and ensure reports and requirements for SOX compliance and internal audit are completed correct and in due time and respected for internal control and review (eg Manual Journal entries book, Issue log etc)
Assist the FP&A for preparation financial and operating reports including balance sheet, income statement, reports required by the group policy and fiscal declarations (tax returns)
Examines, analyzes and interprets accounting reports for the purpose of giving advice or preparing statements monthly variance reports for revenue and costs.
Ensure compliance with the internal procedures, the management decisions and the legal requirements.
Reporting:
Assists in preparation of Stat to US GAAP financial statements and of the adjusted FS for the companies
Prepare and review the monthly trial balance and the periodical financial statements
Prepares/review the tax fillings required as per local legislation and ensure timely and accurate filling
Controlling:
Tax declaration complete, correct and compliant
Requirements:
Bachelor degree in Business or Accounting
Minimum 5 years of experience as Senior Accountant Certifications/Licenses & Required Competencies (if any): Accountant certificate (expert accountant/fiscal consultant, CECCAR)
Knowledge of: US GAAP, IFRS, Romania accounting standards, fiscal and accounting principles and legislations, accounting software programs.
Advanced Excel knowledge