Állás részletei
INACTIVE AD:
The employer is not currently actively recruiting for this position, but you can apply for the ad.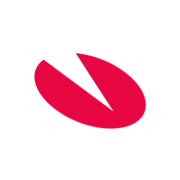 Karrier szint
Középfok (2-5 év)
Foglalkoztatási típus
Teljes munkaidő

Salesforce Developer
About company:

Visma is a leading provider of mission-critical business software for a more efficient and resilient society. By simplifying and automating the work of companies and organisations of all sizes, we improve people's everyday lives. With12,500employees, over one million private and public sector customers across the Nordics, Benelux, Central and Eastern Europe and Latin America, and net revenue of €1,741million in2020, we are committed to making tomorrow better than today.
Become part of Europe's leading tech company – Make progress happen
We are proud to say that our team in Timișoara is growing and we are searching for our next Salesforce Developer who will have the opportunity to work with top software companies from Norway, Sweden, Finland, Denmark and the Netherlands.
You will be a part of one of Visma's central Growth Hubs that supports multiple Visma companies, by contributing on projects that support implementation, customization and ongoing delivery of the Salesforce platform to our Visma companies. We highly appreciate a good business understanding and a background in consulting.
Our team achieves more by offering support on some of the key processes, both in terms of sharing experiences and best practices between the units, and by offering the systems needed to succeed.
What are we looking for:
Javascript and SQL knowledge;

Min 3 years of working experience in Development/Implementation/Consultancy;

Previous experience in Salesforce is a big plus, but not mandatory.
You will be responsible for:
all code written on the Salesforce platform;

all API connections to and from Salesforce;

all applications installed in Salesforce;

data management and actively take measures to ensure data quality and consistency;

maintaining a best-practice sandbox and development pipeline;

maintaining and building Flows (partial);
previous work with implementing CRM/ERP/Invoicing/ is considered a big advantage;

understanding CRM and ERP/Order-to-Cash solutions is an advantage.
Why Visma?
We have at our roots the Scandinavian work culture.
Meaning we encourage each employee to work in their own style, support open communication, thrive on building trusting relationships, encourage flexibility from any point of view and put huge emphasis on work-life balance. Every Visma Romania employee is free to work from anywhere in Romania, to work from home as much as they feel it's necessary and to come to the office when they feel it's necessary.
Visma teams have the necessary support to coordinate projects, make decisions and manage their time as they see fit. At the same time, life in Visma includes participation in technical courses, conferences, and the opportunity to add internationally recognized certifications to your experience - theory is then put into practice and the preferred method to do so are hackathons because it gives the satisfaction of bringing something new to the project. We also openly encourage employees to be themselves at work, but also in their day to day by developing hobbies and activities outside the office.