Állás részletei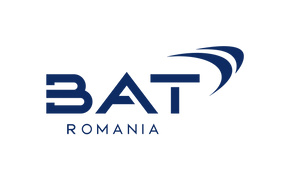 Research & Insights Executive
Bár az álláhirdetés inaktív, önéletrajzodat elküldheted a munkaadónak
Karrier szint
Kezdő (0-2 év), Középfok (2-5 év)
Foglalkoztatási típus
Teljes munkaidő
Nyelvismeret
Angol
- Haladó
* minden nyelv kötelező
PRINCIPAL ACCOUNTABILITIES:
You'll essentially uncover actionable insights & deliver analytical projects with clear results and strategic impact, that support strategic marketing and business decisions.
You'll work on projects of a wide variety (of both a quantitative and qualitative nature), at different levels: individual, team, cross-departmental or cross-markets.
You'll interact and work with a large variety of people, including commissioning and managing external agencies, in a multinational environment.
You'll manage a portfolio of research projects, most often involved from the problem definition & understanding to agency briefing, study design, methodology assessment and delivering final recommendations or conclusions based on report or analysis. You'll work-out the trade-offs between timings, costs, innovative approaches, but you'll also be expected to always prioritize quality of insights over anything else.
You'll regularly be involved in analysis of market dynamics, brand and product performance, identifying market segments, consumer and customer trends, analysis of company's marketing KPI and reporting to Management Team.
Moreover, the role would best suit you if you are passionate about data & insights, about understanding our products and the people who buy and use them; if you enjoy smart work and new thinking; if you show energy, integrity and appetite for learning and for developing professional expertise.
KNOWLEDGE, SKILLS & EXPERIENCE:
Ideally, you have at least 1-2 years of management of or working on research projects and reasonable familiarity with research concepts and methodologies, in Research or other departments (brand, trade, product / category management, etc).
Working with people is a big part of the role, and so being able to connect with, negotiate with and influence people at all levels and from different countries and cultures will be important.
You'll need to be able to use a wide toolkit of quantitative & qualitative methodologies.
You'll either have (or show the ability to develop) a variety of skills, ideally acquired from direct experience and cultivated by relevant education: critical thinking, statistics, analytic tools, writing / verbal & presentation, storytelling.
You'll have to be able to analyse, structure and create meaning from research findings, extensive data sets, desk research, translating them into commercial insights or clear conclusions and recommendations that can be taken forward by the business. At the very least, you'll know very well how to employ MS Office, but ideally you'd have worked a bit with the likes of SPSS, R, Tableau, Microsoft Power Bi or similar tools for data analysis.
You'll have to design and manage a mix of in-house and commissioned insights projects, including briefing, budgeting and full implementation; it's also a busy role, hence being able to juggle projects and hit multiple deadlines is also very important.
Last, but not least: good command of English (proficiency level). Category B – driving licence is not mandatory, but a welcome addition.