Állás részletei
INACTIVE AD:
The employer is not currently actively recruiting for this position, but you can apply for the ad.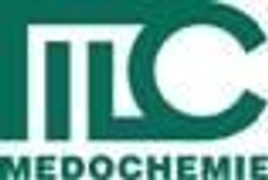 Regulatory Affairs Officer
Karrier szint
Kezdő (0-2 év), Középfok (2-5 év), Szenior (5-10 év)
Foglalkoztatási típus
Teljes munkaidő
Nyelvismeret
Angol
- Haladó
* minden nyelv kötelező
Medochemie Ltd is an International Pharmaceutical Company headquartered in Cyprus. Medochemie manufactures a wide range of products divided into more than 10 therapeutic categories, owns 4355 marketing authorizations, and operates in more than 107 countries around the world. Our thirteen separate manufacturing sites are designed to fully comply with European and WHO current Good Manufacturing Practice (cGMP)
Medochemie Romania SRL invites applications from career-oriented professionals, for our office in Bucharest , for the position of
REGULATORY AFFAIRS OFFICER
The Responsibilities include but are not limited to:
Preparation of clinical and nonclinical documents for registration/renewal of the products in the company's portfolio (medicinal products, medical devices, food supplements)
Preparation/maintenance of product information and labelling of the product in the company's portfolio (medicinal products, medical devices, food supplements)
New product submissions/renewals according to company's schedule and ANMDMR requirements
Communication with ANMDMR, Ministry of Health and other relevant competent authorities
This position reports directly to Medical Team Manager
Qualifications:
University degree in a relevant science (Medical Doctor, Pharmacy). A post graduate degree will be considered an asset.
2-4 years' experience within the pharmaceutical industry and especially in the field of generics regulatory affairs.
A through working knowledge of the CTD especially module 3.
Ability to work collaboratively in a team while balancing a high level of initiative and prioritize work in a dynamic and fast developing environment.
Very good interpersonal and influence skills, analytical thinking, result orientation.
Excellent level of knowledge in written and spoken English and computer literacy
Ability to travel abroad.
Location: Bucharest

Applicants should note that based on the General Data Protection Regulation (GDPR), all applications/CV's kept in our database have been deleted. In case you have forwarded us your CV in the past and you are interested in this position, please apply again.
All applications will be treated in strict confidence