Állás részletei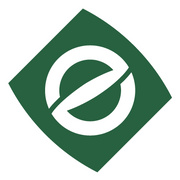 Karrier szint
Szenior (5-10 év), Vezető (>10 év)
Foglalkoztatási típus
Teljes munkaidő
Envipco is locking for a skilled Regional Account Manager, who has experience with small and medium retailers, in west part of Romania.
About Envipco
Envipco, a global leader in the manufacture of RVMs, is consolidating its position in Europe by developing in Romania the operations center that will serve the entire Europe. Through the Envipco Solutions Romania subsidiary, we create unique opportunities in terms of career and personal development. With access to the resources of an international company, you can develop your career in a unique setting. From sales to global acquisitions, Envipco has a unique approach to career management and we are on a path that we want to join you.
We are looking for a Skilled Key Account Manager to oversee the relationships of the company with its most important clients. You will be responsible for obtaining and maintaining long term key customers by comprehending their requirements.
The ideal candidate will be apt in building strong relationships with strategic customers. You will be able to identify needs and requirements to promote our company's products and achieve mutual satisfaction.
The goal is to contribute in sustaining and growing our business to achieve long-term success.
Responsibilities
Develop relationships with local administration
Creating and developing sales structure, both internally and outsourced
Acquire a thorough understanding of key customer needs and requirements
Negotiating terms of sale and maximizing turnover
Ensure the products are delivered to customers in a timely manner
Serve as the link of communication between key customers and internal teams
Resolve any issues and problems faced by customers
Generate new sales and introduce new product categories
Prepare regular reports of progress and forecasts.
Prepare customer's business summary on regular basis and highlight key results and business growth opportunities
Customer visits, fieldwork on a regular basis, to enable business growth in the covered stores
Requirements
Proven experience as key account manager, particularly with local administration from Romania
Between 5 and 10 years experience in sales and providing solutions based on customer needs
Between 5 and 10 years experience in building sales structure
Capability to be decisive and prioritize, acting with the end result in mind
Strong communication and interpersonal skills with aptitude in building relationships with professionals of all organizational levels
Excellent organizational skills
Ability in problem-solving and negotiation
Available to travel
BSc/BA in business administration, sales or relevant field
Driving license cat B.
English proficiency both oral and written.
Our consumers are diverse and our talents - internally - mirror this diversity to best serve it. That is why we're committed to building a winning culture based on Inclusion and our ideal candidate is passionate about the same principle: you will join our daily effort of being "in touch" so we craft products to improve the lives of the world's consumers now and in the future.