Állás részletei
INACTIVE AD:
The employer is not currently actively recruiting for this position, but you can apply for the ad.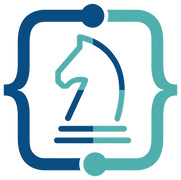 Karrier szint
Kezdő (0-2 év), Középfok (2-5 év)
Foglalkoztatási típus
Teljes munkaidő
Távmunka
(otthonról végezhető tevékenység)
Nyelvismeret
Román
- Anyanyelvi szint
, Angol
- Haladó
* minden nyelv kötelező
Nettó havi bér
700 - 1300 €
Description
The role is responsible for designing, coding, and modifying web applications, from layout to function and according to a client's specifications. Strive to create visually appealing sites that feature user-friendly responsive design, fast loading times, and clear navigation.
Requirements
Candidate must have a strong understanding of UI/UX, cross-browser compatibility, general web functions and standards.
Required skills
HTML5
CSS3
Javascript
ReactJS
Git
NPM
Would be a plus
Degree in Computer Science or similar
NodeJS
ExpressJS
NextJS
Mongo
Tailwind
Formik
Jira
Responsibilities
Design and build complex and innovative web applications for end customers
Ensure the performance, quality, and responsiveness of applications
Regular exposure to business stakeholders and executive management, to apply your expertise to many interesting technical problems.
Manage your own time and successfully work unsupervised while keeping team collaboration alive
Initiative, seeking new opportunities and ideas —you don't just wait to be told what to do.
Benefits
A friendly environment where you can follow your passions and develop your skills
Competitive salary & flexible benefits
Remote work & flexible schedule
Opportunity: Join and stick with a start-up in its early stages for amazing technical and financial prospects
Impact: Work on small to medium-sized projects, so you will clearly see the impact of your ideas and hard work
Talented, knowledgeable colleagues. You'll get the chance to learn from and teach bright and experienced IT professionals.