Állás részletei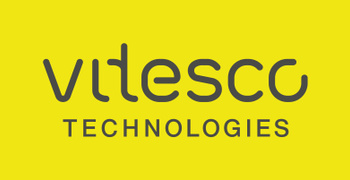 R&D Hardware Design Engineer
Bár az álláhirdetés inaktív, önéletrajzodat elküldheted a munkaadónak
Karrier szint
Középfok (2-5 év)
Foglalkoztatási típus
Teljes munkaidő
Employment type: Permanent
Experience level: 2 - 3 years
Description
For Vitesco Technologies Engineering Location Sibiu we are searching for dynamic and motivated people to join our Hardware Engineering Team.
You will have the opportunity to work with high-tech equipment that would allow your electronic hobby to be your full-time job. Would you like to learn, grow, have fun and work with the latest technology?Join us and a mentor will support you to stepwise take over own responsibility after an initial training phase which will familiarize you with our products, tools, processes and organization.
Here are the main responsibilities for this job:
Schematic design, calculation, simulation of electrical modules for embedded systems according to product specification and defined processes.
Creating HW test specifications, perform HW tests and create test reports.
Perform Worst Case Analysis.
Customer Requirements Analysis and specifying HW Requirements.
Creation of schematics by determination of electronic components, considering EMC & ESD practice.
Concept definition using latest technologies.
Designing hardware architecture to meet the customer requirements.
Providing hardware solutions together with our suppliers to fulfill customer demands.
Cooperating with an international development team, customers and suppliers.
Qualifications:
University degree in electrical/electronic engineering (or other relevant university engineering degree, with training and knowledge of hardware development).
Required knowledge:
Good knowledge in analog and digital electronic design.
Good understanding of automotive architectures / embedded systems.
Good knowledge in schematic design.
Good knowledge of electronics measuring and test equipment.
Good knowledge on simulation and calculation tools (Spice or similar / Mathcad
Ability for doing Tests and laboratory analysis and prepare test reports.
Advanced English – speaking and writing level.
Good knowledge of Microsoft Office package.
Communication skills, team spirit, assertiveness, organization skills.
Initiative and result orientation.
What we offer:
Integration Program in a professional & dynamic team.
Travel Opportunities - we know that you are missing this, so, let's hope that vaccination helps and we win our mobility back.
We know that sports and reading books help us in our development, so, these are part also from our benefits.
Work with passion and we will reward you accordingly.
…and because money isn't everything, you will find happy and supportive colleagues.