Állás részletei
INACTIVE AD:
The employer is not currently actively recruiting for this position, but you can apply for the ad.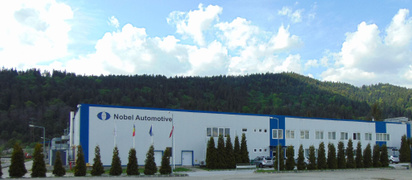 Karrier szint
Kezdő (0-2 év), Középfok (2-5 év)
Foglalkoztatási típus
Teljes munkaidő
Nyelvismeret
Angol
- Középszint
* minden nyelv kötelező
The ideal candidate:
Degree in technical study such as mechanical/electrical engineer, material science , etc.
Experience in the Quality Management System,
Required certification such as ISO 9001 Lead Auditor /IATF 16469,
English conversational level,
Knowledge of MS Office Tools, Outlook,
Good communication skills, self-dependent, structured, analytic and assertive;
The main responsibilities :
Animate and facilitate the implementation of the Quality Management System (QMS) in the plant activity according to the Group Policy
Implements the documentary structure of QMS based on customer needs and ensures the availability of relevant QMS documents
Provides expertise on QMS , rules and methods for operational staff and conducts training / information and awareness actions,
Coordinates the preparation, realization and tracking of internal and external quality audits in the plant,
Performs training related to the QMS and Verification and Control Plan for the main actors in the plant
We are waiting for your application !