Állás részletei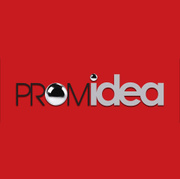 Production tracking specialist
Karrier szint
Kezdő (0-2 év), Középfok (2-5 év)
Foglalkoztatási típus
Teljes munkaidő
Responsibilities:
Maintains communication with company suppliers for designated productions;

Organize and follow production flows;

Identify and takes corrective actions until loading point;

Ensures the achievement of all the specifications and requests of the assigned project;

Ensure presence of all necessary documentation and files them in data base for each designated project;
Requirements:
Bachelor's degree in Engendering and experience.
English language – written & spoken;
Any other global language is welcome;
Proficient use of MS OFFICE (especially PPT & Excel);
Experience in monitoring production processes and flows is welcome;
Knowledge of monitoring and improving production process is welcome;
Technical skills in thinking and assessment;
Very well organized;
Open to learning and development;
Experience in B2B is welcome;
Full – Time role;
A Minimum experience.
Benefits:
motivating salary and benefit package, private medical insurance, transportation from/to subway
PROMIDEA is a worldwide global product sourcing company which specializes in Promotional Products, Corporate Gifts, Incentives and Premiums. From the beginning of its operation, PROMIDEA has been regarded as one of the leading companies in the field of innovative promotional material. We love life, color, and its diversities. Our main clients are : Coca-Cola, Mondelez International, Danone, UEFA, FIFA, Beiersdorf, P&G, Bitdefender.