Állás részletei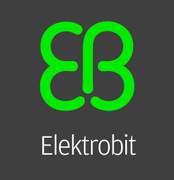 Karrier szint
Középfok (2-5 év)
Foglalkoztatási típus
Teljes munkaidő
For future mobility concepts and in-car user experience, software is set to play an even more decisive role.
Elektrobit (EB) is a visionary global supplier of embedded and connected software products and services for the automotive industry with more than 3400 employees worldwide. For over 30 years now, we have been developing pioneering technologies for automated driving, new vehicle infrastructures, connected cars, and user experience. We are a wholly owned subsidiary of Continental AG.

At EB we are working toward a world in which mobility causes zero fatalities, produces low emissions, and transforms your commute into quality time. In our collaboration with our customers, including Audi, BMW, Daimler, Ford, GM, Volkswagen Group, Volvo, and many more, we live and breathe our passion for automotive software and for the mobility of tomorrow.

Join our team and help shape the future of the automobile.
Your responsibilities:
You manage the customer projects while keeping budget, time and quality requirements;
You align project needs and activities in close cooperation with product line, customers and other relevant stakeholders;
You plan and coordinate the project execution within a distributed project team;
You coordinate internal suppliers, which deliver the required software components;
You will identify project risks and implement mitigation strategies;
You coordinate the different customer support requests (ensure customer's satisfaction);
You will schedule the project milestones and steer the project execution to deliver the package in time;
You will report the project status on regular basis, according to the applicable reporting standards;
You will support sales department for quotation;
Your experience:
You have worked in an agile environment and are familiar with SCRUM;
You have experience in managing complex and distributed projects involving several locations and several customers;
Ability to communicate with customers;
You are familiar with embedded software development;
You know about Automotive Bus Systems (. CAN, Ethernet, SPI, I2C);
You have knowledge in Requirement Engineering and SW Development processes;
Ideally you have experience with automotive technologies and processes (. Automotive SPICE);
Ideally you have some experience on AUTOSAR;
You are used to work in an international environment;
You are a team player and have good communication skills (Both English and German fluent in speech and writing);
At least 3-5 years of experiences of project management.
Your personality:
An autonomous way of working;
An analytic working style;
Always interested in learning new things;
Good communication skills: English language is a must, German a plus;
A self-confident personality with team player capabilities.
We offer:
Career opportunities corresponding to your professional success;
The possibility to develop advanced technology and to transform it into enriching end user experiences;
An international and multicultural working environment in a prestigious company;
A motivating and engaging work environment;
Being part of a young, dynamic and motivated team;
Trainings to familiarize you with EB software products and tools;
We offer our employees the opportunity to take advantage of further education in our own academy in addition to other schemes that help our employees to find the right Work-Lifebalance for themselves;
Flexible work time;
Premium insurance to medical services;
13th salary and loyalty bonus;
EB Way of working and Way of life.
Elektrobit Automotive is working today on the car of tomorrow! Be part of our exceptional company!