Állás részletei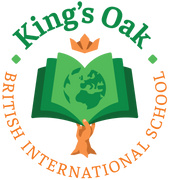 Primary School Class Teacher
Bár az álláhirdetés inaktív, önéletrajzodat elküldheted a munkaadónak
Karrier szint
Kezdő (0-2 év), Középfok (2-5 év), Szenior (5-10 év)
Foglalkoztatási típus
Teljes munkaidő
Nettó havi bér
450 - 600 €
Ideal Candidate
King's Oak British International School is looking for teachers who have experience of:
Teaching the English National Curriculum
Setting high expectations which engage, motivate and challenge pupils
Planning and teaching lessons which are creative and inspire awe and wonder
Monitoring and being accountable for pupils' attainment, progress and outcomes
Setting high expectations of positive attitudes to learning
Communicating effectively with parents with regard to pupils' achievements and wellbeing
Making a positive contribution to the wider life and ethos of a school
Continuously challenging themselves to improve, progress and be the best teacher they can possibly be.

The job holder has responsibility for promoting and safeguarding the welfare of children and young person's for whom s/he is responsible, or with whom s/he comes into contact will be to adhere to and ensure compliance with the relevant Safeguarding; Child Protection Policy and Procedures at all times.
King's Oak is a great school in a great location. We are an COBIS school and were judged by BSO (British Schools Overseas) Inspection, to be outstanding in many areas.
King's Oak is a small school with a big heart and huge ambition. We are a international school for ages 18 months to 14 years. Our curriculum is based on the English National Curriculum, enhanced for our international student body
Over 200 pupils from over 30 nationalities attend the school. Significant investment in the school in recent years has seen the school extend into middle school. In, we will purpose build a high school to become and all-through school.

King's Oak is seeking to appoint an inspiring, child-orientated class teacher. This is a rare and exciting opportunity to join an innovative and high-performing team who continually strives to put the child at the centre of everything we do across all aspects of an outstanding, creative, culturally-conscious curriculum.

This position is offered with an attractive package including a competitive salary, places for children in King's Oak, private medical and other benefits.