Állás részletei
INACTIVE AD:
The employer is not currently actively recruiting for this position, but you can apply for the ad.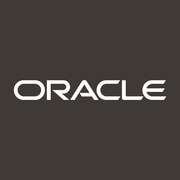 PL/SQL Developer - Oracle APEX
Karrier szint
Kezdő (0-2 év), Középfok (2-5 év), Szenior (5-10 év)
Foglalkoztatási típus
Teljes munkaidő
Távmunka
(otthonról végezhető tevékenység)
Value Navigator () part of Corporate Operations organization is a collection of highly flexible, scalable enterprise web based tools available to help Oracle teams with account planning, initial customer discussion and discovery across all Oracle application, technology, middleware, server and storage product lines.
Job Responsibilities :
Involve in the design, develop, and implementations of different POC tools in Value Navigator Tool suite.
Acquire knowledge of existing code and re factor code as needed to meet evolving design decisions.
Ensure excellence in problem solving with assistance and guidance in understanding.
Must have passion for solving complex and interesting problems.
Essential Skills :
Experience (Min 5 yrs) developing applications in Oracle APEX is preferred.
Proven experience designing, building and / or maintaining applications using PL/ SQL and SQL
Designing, developing, testing and documenting new applications and supporting/enhancing existing applications on the APEX platform.
Comfortable designing and building online applications from scratch
Comfortable being in touch with business owners directly
Self-reliant
Maintain and enforce APEX, SQL, PL/SQL, JavaScript etc. development and coding standards.
Dedicated to understanding the business model and the operational needs
Comfortable working with multiple data sources and systems
Attention to detail and accuracy
Good problem solver
Good experience in Javascript , HTML, CSS, JQuery.
Quick Learner and Desire to learn new technology, frameworks.
Ability to think tactically, with excellent attention to detail.
Must be Effective, Efficient, Good team player.
Excellent Verbal and Written communication skills.