Állás részletei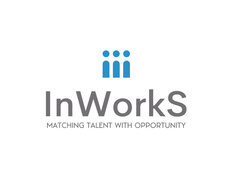 Bár az álláhirdetés inaktív, önéletrajzodat elküldheted a munkaadónak
Karrier szint
Középfok (2-5 év), Szenior (5-10 év)
Foglalkoztatási típus
Teljes munkaidő
Nyelvismeret
Angol
- Haladó
* minden nyelv kötelező
InWorkS is hiring for a company specialised in providing turnkey engineering solutions with seamless project management, high degrees of customization, and a team of highly skilled engineers, technicians, and multi-disciplinary experienced professionals.
We are looking for people who:
Are curious, come up with new solutions and take responsibility for their actions;
Are involved in what they do and don't mind going the extra mile to find the best option needed;
Communicate openly and are self-confident;
Can make decisions in uncertain situations;
Are oriented towards both the client, and the results;
Are perseverant, positive and have a sense of humour;
Have team spirit.
What you have to do:
Identify technical solutions that are in line with the client's needs and that follow the project's requirements;
Remotely do and revise the drawings needed in the process of production while following the quality standards and conforming to the requirements specified by the project manager;
Remotely offer assistance to the project's team.
What you have to prove:
At least two years of experience in a similar position;
Bachelor's degree - Installations for Civil Engineering - is an advantage;
Hydrodynamics knowledge;
Thermodynamics knowledge;
Advanced sensors knowledge;
English, both spoken and written, at a medium level compulsory;
German/French at a medium level - is an advantage;
Experience in designing (CAD, SW, Catia, Pro E);
PC usage - Microsoft Office (Word, Excel, PowerPoint);
Aviability to travel toforeign countries.
What do we offer:
Stable workplace;
Performance bonuses;
Free medical services;
Young and dynamic work environment.
We will examine all candidates and we will select the applications that are the closest to our needs. We will thoroughly analyze your request and we will contact you if you are chosen for the next step in the selection process. We wish you good luck!