Állás részletei
INACTIVE AD:
The employer is not currently actively recruiting for this position, but you can apply for the ad.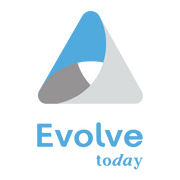 Karrier szint
Középfok (2-5 év), Szenior (5-10 év)
Foglalkoztatási típus
Teljes munkaidő
Ez a munka távolról is végezhető
Nettó havi bér
2000 - 3000 €
For our business partner, the latest initiative of a top Romanian company with almost 20 years of presence on the market which aims to build a software ecosystem for modern eCommerce from scratch based on the principles of people's natural behavior of exploration discovery, we are looking for a skilled PHP Full-stack Developer, to be part of a great transport ERP development team.
Central location: Nearby University subway station,
Work at the Office & remote
Your benefits:
Involvement in the development of a new ERP concept, 100% made in Romania, by a start-up;
Internal client, complete knowledge of the existing business needs;
Acting as an important participant who can make a difference. You have a voice and what you say is important;
A career development plan, which includes continuous personal development through courses;
Flexible working schedule and possibility to work from home.
You will be a part of the team that will ensure the operationality of the existing ERP, for a +140 mil. Euro business with over 1500 employees.
Responsibilities:
Ensure the technical transition to actual platforms based on PHP, for the most important components of the existing ERP and also new features;
Assist the Business Analysis effort to define a new Digital Operation Platform for the business, by investigating the existing code and functionalities;
Ensure data synchronization from the ERP to the new DOP.
Requirements:
Knowledge of the current stack: MySQL + PHP ;
Thorough knowledge of a modern PHP Platform: Symfony or Laravel;
Good experience with RESTful APIs;
At least 3 years of experience in back-end development and databases;
Relevant experience in asynchronous implementations, disconnected using message queues;
Deep understanding of relational databases, SQL queries, their optimized approach from the data layer;
Knowledge of code and database versioning systems, with multiple branches, with production environment support in parallel with QA environment and development environment.