Állás részletei
INACTIVE AD:
The employer is not currently actively recruiting for this position, but you can apply for the ad.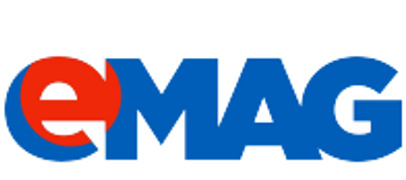 PHP Developer (Delivery Management System Team)
Karrier szint
Középfok (2-5 év), Szenior (5-10 év)
Foglalkoztatási típus
Teljes munkaidő
Who we are
eMAG is one of the largest online stores in the region. We operate in Romania, Bulgaria and Hungary. Despite our established position on the market, we still have a start-up culture. If you would like to shape the future of e-commerce in Europe - join us!
We are looking for
A PHP developer with passion for his work, who thinks that programming is a craft, integral and important part of the profession. We value individuals who are proactive, looking for solutions, full of courage to innovate and take on new challenges.
The DMS (Delivery Management System) Team is responsible for the integration and communication with most of the courier companies active in the markets in which we operate (Romania, Bulgaria and Hungary), but also for the software used in eMAG's warehouse activities.
The applications they manage allow us to offer clients accurate delivery estimates, fast delivery services or optimizations meant to scale the operations in the logistics area. Among their projects you can recognize:
· Easybox (lockers delivery), sameday delivery or scheduled delivery
· The new eMAG Warehouse, found near Joita in Giurgiu County, which has a surface equivalent with that of 20 football fields
· The implementation of the biggest automated parcels sorting machine in Central and Eastern Europe
What you will do
Following AGILE development methodologies to deliver high quality software products and client oriented projects;

Analyze the project and estimate software development;

Design, code and test technical solutions while seeking optimal performance and structuring;

Performing code reviews and contributing to technical design discussions;

Debug and efficiently correct issues found by testers or peers;

Proposing improvement ideas for the applications, procedures and technologies used;

Documenting and sharing knowledge to other team members;
What you must have
Experience with PHP 7+ and MySQL;

Good programming knowledge (HTTP Requests, API, REST, GIT, Unit Tests);

Previous work experience with any modern Framework (Symfony, Yii, Laravel, Laminas, etc);

Writing high quality code that is testable and maintainable;

Staying up to date with emerging technologies/industry trends and apply them into operations and activities;
It is considered a plus/would be nice to have
Basic understanding of High Availability, Load Balancing, Performance Tuning, Security, Docker, Puppet, Linux;

Experience with RabbitMQ, Memcache, Redis;
What we offer
At eMAG, we are constantly moving forward and we love what we do. If you are passionate about your job, whether it's offering consultancy to a customer or writing a code line, and you aim high, then you belong with us.
We provide you with the best development programs to improve both your soft skills and tech know-how, but it is you who decides what you want to learn and where you want to go. The possibilities are endless.
More than this, we are a pioneer in organizing tech talks where you can be a main speaker.
We also know benefits are important, that's why we provide you with a full range of them:
We work in self-organizing, multifunctional Agile teams. We believe this is the best way to create good and efficient software;

Opportunity to learn and work with a variety of technologies and processes, in a growing and trendy industry;

We care about your development: we participate in trainings, workshops, knowledge sharing sessions, we organize monthly Tech Talks and an annual international Hackathon (the last two editions were won by teams from our office!);

Non-financial benefits package (medical services, spa & fitness, culture & education, tourism and more);

Flexible working-hours (adaptable schedule and monthly work from home days);

Free parking places;

Free commodities (coffee, juice and fresh fruits);

We have a recreation room with a fussball table, ping pong table, PSP/Xbox and massage chairs.
How You Will Spend Your Time With Us
We are working in an environment where you are able to create, to put your ideas into practice and to innovate.