Állás részletei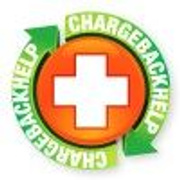 Karrier szint
Szenior (5-10 év), Vezető (>10 év), Középfok (2-5 év)
Foglalkoztatási típus
Teljes munkaidő
Nettó havi bér
1750 - 3000 €
Requirements:
Knowledge in software development with PHP
Experience with Zend, Symphony and Laravel
Frontend experience (optional)
Proven experience as a Laravel or PHP Developer for 3 years
Advanced knowledge of Restful concepts and APIs
Good working knowledge in design and query optimization of databases (PostgreSQL)
Proven knowledge of the common security exploits and their solutions
Understanding fundamental design principles behind a scalable application
Understanding of code versioning tools, such as Git
Good knowledge of front-end technologies like HTML5, CSS3, and JavaScript (Vue, jQuery)
Job description:
Web application development
API development
API integrations
Benefits:
Attractive salary, bonuses, and rewards for high-quality work
Flexible working time and working from home
New and modern office
Accessible office location
Professional and friendly working environment
Online interjú
How many years of experience do you have with Laravel?
Do you have any experience with creating and integrating APIs?
What is the expected salary amount?