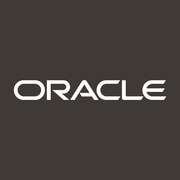 Penetration Tester
Karrier szint
Középfok (2-5 év), Szenior (5-10 év)
Nyelvismeret
angol - haladó
Távmunkára hajlandó jelölteket toborzok
Igen
REPORTS TO:
Director, Corporate Penetration Testing and Security Assessments, or other assigned manager

GENERAL DESCRIPTION AND POSITION GOAL:
The primary responsibility of this position is to conduct security assessments and penetration tests, follow up remediation of identified vulnerabilities and proactively research future threats and exploits.
RESPONSIBILITIES/ TASKS:
Perform application penetration testing against corporate and customer software applications
Conduct vulnerability assessments on Internet-facing systems and internal systems
Document technical issues identified during security assessments and incidents and write reports
Follow up on implementation of corrective actions from assessments and incidents
Research security threats and attack vectors
Assist other GIS staff on specific projects and incidents as required
Perform special security projects on an ad hoc basis
Perform other duties as assigned
QUALIFICATIONS:
Required qualifications:
University degree from an accredited college or university, or equivalent
Experience in information security and technical aspects thereof
Prefer 5 years experience with systems development, systems administration, or network administration.
Previous hands-on experience in penetration testing and vulnerability assessment preferred
Experience of web application testing, infrastructure testing, manual testing, code reviews
Knowledge of Oracle internal systems and networks is an advantage
Knowledge of web technologies nd communication methods
Familiarity with general application and network security concepts
Knowledge of information security standards such as ISO27001 and PCI DSS
Strong organizational skills and detail-oriented
Strong presentation, written and verbal communication skills
Strong negotiation skills
Self-starter, doesn't need to be micro-managed
Excellent team player
As part of Oracle's employment process candidates will be required to complete a pre-employment screening process, prior to an offer being made. This will involve identity and employment verification, salary verification, professional references, education verification and professional qualifications and memberships (if applicable).