Állás részletei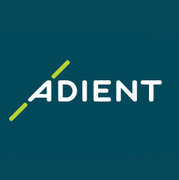 Payroll Specialist (1 year contract)
Karrier szint
Középfok (2-5 év), Szenior (5-10 év)
Foglalkoztatási típus
Teljes munkaidő
ADIENT AUTOMOTIVE PLOIESTI is looking for a dedicated Payroll Specialist, to join the Payroll team for one year, immediate availability.


To accomplish this role, you need:
- Bachelor's Degree
- Demonstrated experience in a similar position (minimum 2 years)
- Very good knowledge of Work Romanian Legislation
- Fluent English language skills
- Good knowledge of MSOffice package (especially Excel) and payroll software


The personal skills that will help you to succeed in this position are:
- Good communication and organization skills
- Ability to prioritize
- Ability to work with deadlines and make decisions
- Ability to keep confidentiality
- Initiative and involvement
- Flexibility and rapid adaptation to change
- Analytical thinking and problem-solving attitude
- Teamwork
Your role will involve:
Responsible for the payroll calculation and manage the payroll system for Adient Automotive Ploiesti, generating the pay slips according legislation and collective labor contract
Maintains and optimizes systems for organizing and processing data in use
Preparing all necessary for the financial-accounting department (salary costs, backlog, deductions etc.) and for the human resources department
Transfer the salaries amount in the bank accounts of the employees and ensure the relationship with the bank
Issue and receive and then check necessary documentation for payroll
Fulfilling the regular reports required by Romanian Law and by Governmental authorities
Prepares the necessary documentation for internal audits
Collaboration with the human resources department, payroll organization from the group
Contributes to the achievement of all the objectives of the payroll department
What we offer:

· Wage package above the market average
· Daily program between 8:30 - 16:45
· Free transportation from Ploiesti
· Professional and multinational work environment
· Specific onboarding program (including training programs and soft skills)
· Meal Tickets (15 lei ticket value per day)
· 13-th salary
· 8th March and Easter bonus
· Lunch at the canteen
· Medical Card (Medlife)
· 7card (subscription for sporting and relaxing activities)
· Bookster (subscription for books lending)
· Work from home flexibility
If you want to do your job in a working environment where you can bring your ideas and creativity to find together the most challenges solutions and manage projects on a global scale, we are waiting for your application.