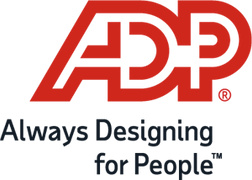 Time & Attendance Implementation with Italian
Karrier szint
Középfok (2-5 év), Szenior (5-10 év)
Foglalkoztatási típus
Full time
Nyelvismeret
Olasz - Haladó , Angol - Haladó
* minden nyelv kötelező
Job Summary:
Assist customers/stakeholders/country, functional representatives and Team Leader, in regards to implementation of new business on Payroll platforms. Develop configurations according to Blue Print documents, test and debug final system setups. Loads client data provided in the required layout and coding.
The main responsibilities will be to deliver activities for achieving analysis, to define specifications for building effective systems, capable to meet user requirements.
KEY RESPONSIBILITIES:
Analyse client specifications and implement solutions in the software to meet end user requirements
Implements the system according to client requirements described in the Blueprint document
Coordinates with Stakeholder/Senior Consultant/SME to clarify specific requirements and to ensure accurate configuration of captured requirements
Documents detailed/custom system configuration and tests
Performs data migration
Checks system compliance to client requirements
ROLE DESCRIPTION:
Sets up the software system by configuring parameters, pay codes, calculation formulas
Configures payslips and statutory forms/reports
Configures taxes and social security concepts (taxable wages, taxes and deductions, etc.)
Loads sample client data in the system
Runs scripts and data base interrogations
Compares data base interrogations with client data, providing reports on differences and mismatches
Ensures functional parametrization for custom requirements
Develops custom software specifications for developer
Creates/develops automatic tools
Send analysis of software bugs and/or desired software enhancements to R&D departments for system upgrades
Performs testing to check system compliance to legislation and client requirements before UAT (User acceptance testing)
Keep the project team informed regarding key deliverables, milestones, status and risks of each implementation
Constantly and actively contribute to the Standardization and Improvement process
Designs and delivers accurate solution configuration document (that may take different names, depending on respective work stream) that follows standard work best practices and allows for interactive modelling and testing, to build client confidence.
KNOWLEDGE AND SKILLS REQUIREMENTS:
Computer literate, MS Office (Word, Excel, PowerPoint);
Ability to work creatively and analytically in a problem-solving environment
Ability to work in an information systems environment
Must be able to configure system parameters, load client data , implement business logic algorithms and formulas
Technical skills with regard to software applications
Numerical competencies
Eagerness to contribute in a team-oriented environment
Demonstrated ability to multi-task and manage the work efforts / priorities of other team members
Ability to quickly understand and decompose HR, business and technical concepts
Italian payroll legislation knowledge
An open mind in terms of computerized HR management
Effective at communicating clearly technical and business matters / ideas
EDUCATION AND EXPERIENCE:
Proven experience (+1,5 years) in relevant industry, on similar process or activity
Must be proficient using Microsoft Office and have working knowledge of various operating systems
Basic SQL knowledge
Higher education
Languages: Italian B2, English B2