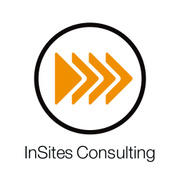 Panel Project Manager
Karrier szint
Középfok (2-5 év), Kezdő (0-2 év)
Nyelvismeret
angol, román
* minden nyelv kötelező
Our team in Timisoara is the beating heart of project implementation within InSites Consulting. This is where all marketing research projects are being implemented and managed on an operational level, from technical development of research platforms and panel recruitment to quality checks, data analysis and overall project planning and management. Our recipe for success: more than 60 enthusiastic colleagues committed to deliver project excellence on a daily basis. Since 2011 our office has been growing at a fast pace and it is now the second largest team of InSites Consulting.


To support our growth we are looking for an entrepreneurial & passionate Panel Project Manager

Challenges & context

At InSites Consulting we believe in a strong collaboration & engagement with consumers to help shape the future of our client's brands. Reaching out to the right consumers during a research project is crucial to address the research objectives appropriately. For each project we carefully select a group of consumers that is interested to participate in market research and voice their opinion via online communities or surveys.

These consumers are contacted and recruited through online panels, based on detailed profiling and specifications by the client. Both the consumer recruitment and the actual completion of the surveys happen online.

As Panel Project Manager you are part of our Panel Management team that is engaging panel members all over the world to participate in our market research projects. You will be responsible for panel sourcing on the research projects we conduct. Through our internal training program we will get you up to speed on all aspects of the job, supported by our local team Timisoara as well as our other teams in the rest of Europe.

Essential tasks & responsibilities

- Think along with the research consultant on sampling strategy for your projects: profile and number of panel members to be recruited, recruitment process, how to maximize the engagement of panel members …
- Select and invite panel members for specific research projects with respect for budget constraints & proposed timings via our online recruitment tools (direct mailing, e-mail, …)
- Monitor field progress (number of invitations sent, number of completed surveys, …) and give regular feedback on project status to colleagues involved the research project
- Liaise with external panel providers when needed, brief them on the sampling strategy, and closely follow-up on the progress
- As you gain experience, you'll play an active role in developing creative & innovative ways of engaging panel members and increasing panel member relation management

Profile

General requirements & interests

- Bachelor or Master degree in Economics & Business Administration, Marketing, Psychology, Sociology, Communication & Public Relations or a similar study
- a first experience in market research, customer service or sales support is a big plus, preferably in an international environment
- Proficient in English
- Excellent PC skills, strong interest in IT is a plus
- Strong interest in market research
- Dedicated to offering professional service delivery

Necessary skills

- Able to manage multiple projects simultaneously and set priorities
- Flexible towards changes in day to day planning
- Communicative and assertive
- Stress resistant
- Customer service minded
- Accurate and striving for perfection
- A genuine team player
- Eager to learn
- Analytical problem solver


Our Offer

Joining InSites Consulting is joining a highly passionate and dedicated team. You will be working in an informal, fast paced and global culture where chances for personal development and learning opportunities are ample. We strive to be an open and transparent company in which everyone is invited to participate. Fun is definitely part of our culture. On top of this we offer a competitive compensation package.