Állás részletei
INACTIVE AD:
The employer is not currently actively recruiting for this position, but you can apply for the ad.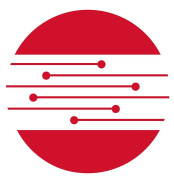 Karrier szint
Kezdő (0-2 év), Középfok (2-5 év)
Foglalkoztatási típus
Teljes munkaidő

Job Description
Responsabilitati in alimentarea liniei de productie cu materie prima si in transferul produselor finite din productie in magazie, in relatia direct cu Departamentul Productie:

- Executa operatiile specifice de operare in locatia definita de alimentare cu materie prima precum si de retur in magazine a materiei prime/ produselor finite, etc. (fizic si scriptic)
- Mentine si aplica procedurile specifice definite in locatiile de productie si magazie
- Preia, stocheaza si transfera materia prima/ produsele finite


Cerinte:
- Stare de sanatate buna - apt pentru acest tip de activitate
- + 3 luni experienta anterioara (experienta anterioara in domeniul EMS si/ sau automotive constituie un avantaj)
- Atentie si meticulozitate
- Eficienta si seriozitate
- Intelegerea si respectarea instructiunilor de lucru
- Bune abilitati de comunicare


Beneficii
- Pachet salarial competitiv, diferentiat in functie de experienta si abilitati (salarizare de baza, prime de performanta, al 13lea salariu, etc.)
- Transport inclus
- Tichete de masa
- Beneficii medicale - Medicis
- Mediu de lucru avansat tehnologic – echipamente si cladire noua
- Posibilitate de formare, dezvoltare profesionala si avansare
Note
Kimball Electronics is an equal opportunity employer and gives fair chances to all candidates to the role of interest. Under no circumstances, Kimball Electronics will permit any act of discrimination and lack of dignity in relationship with a candidates. Kimball Electronics will assure a proper recruitment process based on professional competencies and roles and responsibilities of the open job.
Please take kindly notice that only selected candidates will be contacted for further selection stages in any recruitment process.
We would like to thank you in advance for understanding this matter!
GDPR – notice for recruitment
For recruitment purposes, we may collect personal information that you choose to submit to us through actual website and any other channel of communication. This may include:
CV / resumes / letters of any kind (intent, recommendation, etc.) that you provide
Information that you provide regarding your contact details
Information that you provide regarding your education, experience, skills, recommendations;
Resumes and letters of intent or any other documents (. diplomas, etc.) that you are choosing freely to upload to your application
Information that you provide in any tools involved in the recruitment purpose (. questionnaires, feedback, or hire process)
For recruitment purposes, we will use the information that you provide in this way:
We will analyze content in order to decide if your candidature can be a good fit for our vacancy
We will use the information to contact you and agree recruitment steps and
We will use the information you are providing for recruitment purposes only
We will process your data in accordance with GDPR legislation and your requirements; please consult our website for more details:
If you have any questions about the processing of your personal data, please contact Kimball Electronics Romania at email address:
Please take into consideration that by applying to this vacancy, you agree with collecting and processing the personal data that you will freely provide.
If you do not agree with the GDPR information mentioned above, we kindly ask you not to apply to this open job.