Állás részletei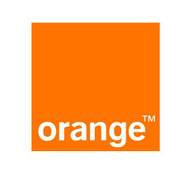 Network Deployment Expert
Karrier szint
Középfok (2-5 év), Szenior (5-10 év)
Foglalkoztatási típus
Teljes munkaidő
How would you like to work in IT & Communication , toying with cutting edge technologies and enjoying your life? Come closer to #LifeAtOrange .
We'll recruit you from the safety of your home and we'll prepare you for the challenges of this period - for the time being, our activity is carried out remotely.
What we're looking for
You are able to work comfortably in a fast-changing environment on interesting technical challenges
Have a passion for efficiency, performance and continuous improvement
You are all about sharing and collaborating with your teammates
And you have strong negotiation skills and you easily build good working relationships
What you'll be doing
Manage the civil works, electrical works, site acquisition & permits activities with subcontractors
Manage the projects regarding the Orange sites, FO networks, installation supervising.
Performs site survey and contract negotiation
Perform technical visits on sites for establishing technical solutions
Assist the S / T subcontractors for obtaining the necessary permits for site construction
Supervise the activity of the subcontractors in infrastructure deployment and report the constructions stages and supervising eventual slide-slips
Operate in informatic databases / applications for sites / optical fiber network / contracts management
Perform the acceptance of services: site acquisition, design, building permit and construction
Represent the company in relation to local authorities and other companies
Negotiate terms and conditions of lease contracts and also of energy supply contracts
Check the material list for all sites work orders to be conformed with technical solution approved
What you need to know / have
Minimum 3 years of experience in telecom projects
Theoretical knowledge of mobile communications
University degree (The Faculty of Electronics, Telecommunications and Information Technology is preferred / or Civil Engineering-Installation Engineering)
English language: fluent spoken and written
MS Office
Driving license (B cat.)
What's in it for you
Performance Bonuses - based on your results & the company;
Loyalty Bonuses, if you extend your stay;
Electronic Meal Tickets - as you imagine;
Medical & Life insurance for you - facilities for your family, too;
#WFH & Flexible hours;
Professional GSM subscription;
Personal GSM subscription, also [because we believe in communication!];
Special grants on Smartphones & devices; discounts for Orange products & services;
Development Platforms - Orange Learning, Trainings, Career Counseling, Coaching & Career plan mentoring;
Wellbeing Programs - we support your Zen;
& more!
Come & work for a #TopEmployer company. You could be part of an organization where great colleagues and team spirit support your professional development.
Apply and let's have a remote-talk.
At Orange, you can.