Állás részletei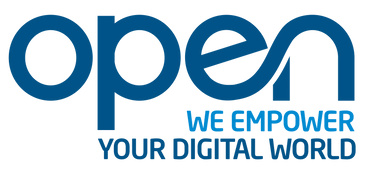 Bár az álláhirdetés inaktív, önéletrajzodat elküldheted a munkaadónak
Karrier szint
Középfok (2-5 év)
Foglalkoztatási típus
Teljes munkaidő
At Open Digital Services we believe that together we can achieve more.
That is why our mobile development hub has managed to develop quality applications for our customers over time (areas like fitness, medical, nutrition, workplace management).
Sometimes we are not perfect, but we strive to make the best applications.
We help each other and we consult to be able to grow and become better.
Responsibilities:
Ensure efficiency of your team by giving them technical advices along the delivery process
Collaborate with development team members to create a consistent approach across feature implementations
Participate in the full software development life cycle from scoping, analysis, design, implementation and quality assurance to delivery, support and maintenance
Communication with the customer
Continuously discover, evaluate and implement new technologies to maximize development efficiency
Strong initiative to find ways to improve solutions, systems and processes.
Requirements:
Bachelor's degree in Computer Science
Strong experience of .NET development using C#
Good knowledge of Entity Framework, LINQ and LINQ to SQL, Web API, WCF
Experience with Microsoft SQL Server
Knowledge of JavaScript libraries/frameworks such as AngularJS/
Familiarity with Agile.
We offer:
Exciting new career in a dynamic, growing organization
Professional and friendly working environment
Health insurance coverage
Meal tickets
Continuous learning by having access to technical training / certifications
Gradually increased number of annual holidays from 21 to 25
Private medical subscription for the family members.