Állás részletei
INACTIVE AD:
The employer is not currently actively recruiting for this position, but you can apply for the ad.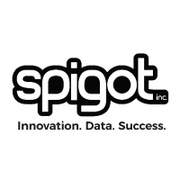 Karrier szint
Középfok (2-5 év), Szenior (5-10 év)
Foglalkoztatási típus
Teljes munkaidő
Ez a munka távolról is végezhető
Nettó havi bér
2000 - 4000 €
Be part of our elite team that is responsible for branching the company into iOS.
As we've grown our business from zero to hero, we need another mobile software engineer to help us grow.
We're completely autonomous. We:
perform competitive analysis
research features
rank features and decide what to do next
implement said features
analyse their impact

we're very big on Data. We measure the impact of each feature, be it a simple "color change" or a major new feature. Can't tell you how many times we expected X to happen and it didn't.
Most importantly, there's no 3rd party client that dictates features nor 3 layers of managers. It's all down to us. We effectively operate as an autonomous start-up.
Want to try out SwiftUI? Sure thing, we already developed multiple apps this year.
Think whatever solution we have in place could be improved? Make a case for it and we can change it.
Everyone in the team thinks about the end-to-end product, all the way from user acquisition, feature description down to monetization strategy. If you have an entrepreneurial/business mindset, you'll love it here!


Responsibilities:
Own a task: have a principal role in designing, developing, releasing it into production and measuring its user impact (data analysis)
Participate in (informal) code reviews
Develop necessary backend functionality, when needed. We're using Spring Boot, Kotlin & AWS for the backend. Don't worry, you can learn these on the job.

If you know Swift, you already know Kotlin :). Except for that annoying let vs val.

Think about the end-to-end product
What we're looking for?
someone that loves creating pixel perfect smooth experiences (or architectures)
at least 3 years experience in Swift and some familiarity with Objective C, if not experience. Do you know what MRR is/was?

you can compensate for the lack of the above if you can demonstrate the above pixel perfect craftsmanship

strong understanding of the iOS SDK and Cocoa
understand common programming concepts (OOP, functional, static vs dynamic typing, monolithic vs modular etc.)
working knowledge of HTTP, REST API
Nice to have
AWS experience. We mostly use RDS, EC2, ElasticBeanstalk, CloudWatch Logs & Metrics, Lambda
familiarity with SQL. This is needed for you to measure the user impact of your released task or have a sneak peek into the data. Don't worry, you can learn this on the job as well (or ask our BIAs about them).

We're offering you:
an attractive salary
achievement based bonus

remember when I said it's all down to us? The better we perform, the higher the bonus.

medical insurance
a work-life-fun balance (ping pong, foosball, massage chair, bi-yearly team buildings, etc.)
flexible work hours
no stress environment
great colleagues
Can't wait to meet you!
Online interjú
What is Swift Evolution?
Name any tech (iOS?) blogs/newsletters you follow.
What is your favourite and least favourite iOS framework?
What does this code print? https:// pastebin .com / uqXkh9BY