Állás részletei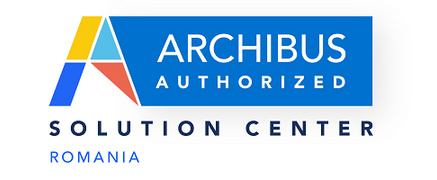 Middle Software Developer
Karrier szint
Középfok (2-5 év)
Foglalkoztatási típus
Teljes munkaidő
Távmunka
(otthonról végezhető tevékenység)
Job Category: Computer Software, ARCHIBUS Solution Center-Romania
Job Title: Middle Software Developer
Job Description:
The Middle Software Developer (3-5 years experience) is a growth position within the ARCHIBUS Solution Center-Romania implementation team. Our candidate will welcome the challenge of gaining deep proficiency with ARCHIBUS technologies and application areas.
The Middle Dev will work with the Project Manager to implement and maintain ARCHIBUS applications.
Key responsibilities:
Writing SQL and / or maintain database code.

Writing / Modifying code in JAVA language.

Creating and modifying client application user interfaces (HTML, XML, JavaScript)

Responding to escalated questions from QA on the application

Fixing bugs
Requirements:
3-5 years of programming experience

Fluency in English

Experience with fundamental front-end languages such as HTML, CSS, and JavaScript.

Experience with Java programming language using technologies (J2SE, SOAP, REST)

Experience with SQL.

IT background, critical thinking and problem-solving skills

Good interpersonal skills, team player, motivation to learn and share

Ability to take ownership of projects and responsibilities

Ability to manage concurrent deliverables on time, with quality and under deadlines.
Would be a plus:
Experience with source control systems (Subversion, GIT)

Knowledge of one of the following JavaScript frameworks React, Angular, Vue

Knowledge of NodeJs

Mobile development experience
We offer:
An open environment to share and promote your ideas, based on self-management system.

Life-work balance and flexible working hours.

Training and certifications.

Attractive payment.

Medical care benefits.
Company Introduction:
ARCHIBUS Solution Center Romania, located in Bucharest, is the regional pole of competence, for Real Estate, Infrastructure and Facility Management, as representative of ARCHIBUS Inc., contributing to the success of our customers from the Triple Bottom Line Perspective, People, Planet, and Profit.
ARCHIBUS, Inc., located downtown Boston, ARCHIBUS is the #1 provider of real estate, infrastructure and facilities management solutions in the world.
With ARCHIBUS, organizations can use a single, comprehensive, integrated solution to make informed strategic decisions that optimize return-on-investment, lower asset life-cycle costs, and increase enterprise-wide productivity – reducing their infrastructure and facilities related costs by as much as 34%.
More thanARCHIBUS users around the globe manage overbuildings and properties and collectively save over $100 billion each year for their organizations