Állás részletei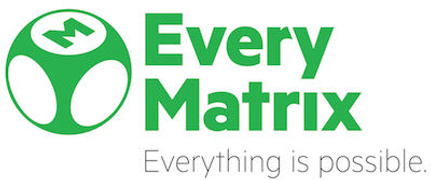 Karrier szint
Középfok (2-5 év), Szenior (5-10 év)
Foglalkoztatási típus
Teljes munkaidő
Got a head full of ideas?
Good.
We are looking to add an enthusiastic Mid-Senior AQA Specialist, with a real passion for technology and growth, to our growing team in Bucharest.
Responsibilities:
Responsible of the entire testing activity: from building the test framework to test execution, from gap analysis of the existing solutions to extending those according to the project requirements;
Develop and maintain automated test scripts for Functional & Non-Functional scenarios;
Creating, maintaining and reporting upon Regression Test suites;
Define and establish automation strategy and process for Web Applications (mostly Back End);
Creating Test Plans according to internal procedures;
Take ownership and responsibility for the design and development of all aspects of automated testing along with creation, execution and maintenance of automated tests using scripts and automation tools;
Document and report bugs following the company guidelines;
Regular reports of the progress and current activities.
Requirements:
3-5 years' experience in Automation testing (Backend side), we use Python but we believe you can pick it quickly;
Experience in working closely to the development team when performing testing activities as part of the same team;
Familiarity with Test Case Management and Bug Tracking tools, preferably TestRail/ Jira;
Familiar with: Rest web services & API testing tools (preferably Postman);
Knowledge in working with CI tools: preferably GitLab-CI, Teamcity etc;
Accuracy in reporting issues, all steps to reproduce and issue's behavior;
Experience in creating test specifications and test cases according to development requirements, maintain them regularly updated as well as create business cases according to development requirements – Test Rail;
Experience with White Box, Grey Box and Black Box testing;
Familiarity in applying Decision Table when dealing with complex business logic;
Bachelor's Degree in Computer Science or similar;
Work with a variety of automated testing tools and testing methodologies – including Locust, JMeter, Cucumber, Appium, TDD, BDD, etc;
Fluent in English.
Nice to have skills:
Understanding of application flow/ business from an end user, technical person (developer) and client point of view;
Experience in working with relational DBs, preferably PostgreSQL;
Any background related to Casino Games and Sports Book, Sports Betting application;
Knowledge regarding APIs and know how to interpret/use it related to a rest API service as well as sockets;
Good knowledge of Agile practices and experience in SCRUM teams.
Perks and benefits:
Headquarters in the heart of the city, at Unirii Square
Flexible schedule
Private Medical Subscription
Daily Catered Lunch
Our own in-house gym, health & well-being programs
Bookster subscription & Books corner (online and offline)
Fun corner: pool, ping pong table, PS4, lots of board games
Internal & external training
Team Activities, Friday Bars, Summer Party & Christmas Party (we like to 'Work hard, party harder')
Extra vacation days with every year inside the company
Anniversary Gifts
Fruits Tuesday